Presented by: SXSW FREE Spotlight Showcase!!!
Friday, March 20
12:45AM - 12:55AM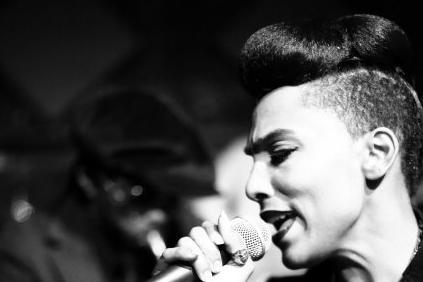 IRIS P., WHICH STANDS FOR " I REACHED, I SURVIVED. ..POREE' A NATIVE OF NEW ORLEANS SHOWS STYLE LIKE NO OTHER. WITH JAZZ MELODIES, IN WHICH SHE PLAYED "BILLIE HOLIDAY" IN "DRYADES STREET DIVAS REVIEW" IN SUMMER OF 2014, HELD AT *ASHE'S CULTURAL CENTER* TO HIP-HOP, AS SHE RELEASED "LOVE & HIP HOP VOLUME 1* ON DATPIFF.COM.. WINNING, "NOLAS HOTTEST FEMALE VOCALIST 2014" AT THE NOLAHIPHOPAWARDS.COM, A TWIST OF SOUL, WITH HER "CRY" VIDEO ON YOUTUBE, NOT TOO FAR FROM "POP" MUSIC AS SHE EXPLAINS HER WAYS ON HER HIGHLY ANTICIPATED ALBUM, AND SINGLE, "GOOD GIRL",AVAILABLE ON ITUNES. IRIS P. HAS PERFORMED ON MANY OF STAGES IN NEW ORLEANS...FROM FAN FEST, TO..OPENING UP FOR RAHEEM DEVAUGHN, DALEY, AND LYFE JENNINGS AT THE HOUSE OF BLUES, AND THAT WAS JUST LAST YEAR.....
Online
Details
Access
Free and open to the public. ***Admission subject to venue capacity and age restrictions.
Genre
Online