Presented by: SXSW FREE Spotlight Showcase!!!
Friday, March 20
9:00PM - 9:10PM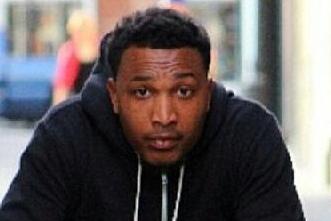 When you're talking about flow, metaphors, and persistence, this New Orleans,WestSide native Seymour Exklusiv has it all.From his latest installment "Pensive", Seymour been kicking down doors. Rocking crowds all over his city. This young man have stage performance, personality, and let me not forget to mention BARZ!!! Giving you songs like "How the Sky Feel" and "Where the Wild Things Are," he digs deep into his roots and becomes an advocate for his city. While painting pictures of aggression and motivation on "We On Top" and "Nutso,"but he continues to turn up with hits like "Party & Bullshit" and the ladies personal favorite "She Nasty."Many have tried and many have failed, but this ability to do both is what makes Seymour stand out and earn his name. With a heavy use of allusion and wordplay, complex lyricist this hot new artist has magnitudes to offer. Check him out on his latest mixtape "Pensive" available on datpiff.c...
Show the rest
Details
Access
Free and open to the public. ***Admission subject to venue capacity and age restrictions.
Genre