Presented by: SXSW FREE Spotlight Showcase!!!
Friday, March 20
11:30PM - 11:40PM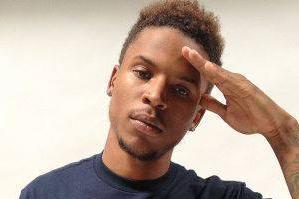 Born & Raised in New Orleans, LA, Dwayne "YFXBS" Williams graduated High School in fall of 2011, he then decided to travel the US. to pursue athletics which led him here to Phoenix, Arizona.
YFXBS established a modeling career while attending Phoenix College, before fully focusing his energy in music early 2014, this is when he began to develop and cultivate his sound with FTSMG (First & Twenty Sixth Music Group) in house Producer, AJ Lives.
FTSMG is the music group aspect of our Independent Clothing Company titled "First & Twenty Sixth Clothing Co." FTS overall is a collective of artists producing, creating, and manufacturing their product 100% in house from creating music to brand development to Screen-Print and Graphic Design we are the true definition of a lifestyle brand.
Feb. 2015, FTSMG artist YFXBS released his debuted project titled, "FRESHMAN" the EP. The 7 track project gives you a inside look of...
Show the rest
Details
Access
Free and open to the public. ***Admission subject to venue capacity and age restrictions.
Genre