Presented by: SXSW FREE Spotlight Showcase!!!
Thursday, March 19
10:00PM - 10:40PM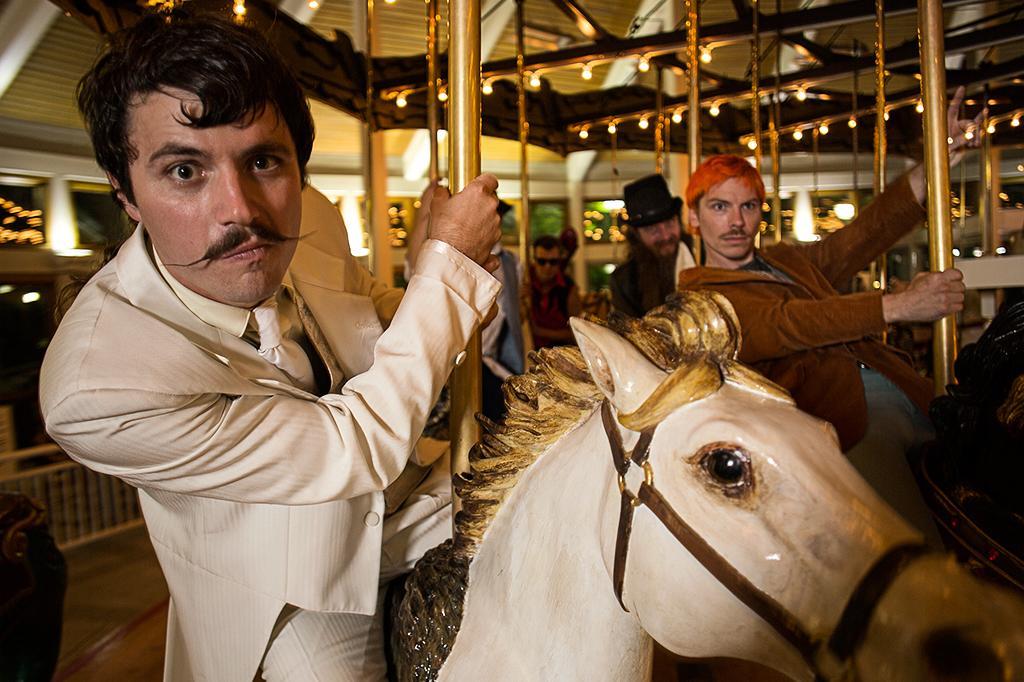 Strung Like a Horse is a high- energy gypsy punk grass band based in the southeastern US. Your first taste of Strung Like a Horse is like that first sip of moonshine--it will blow your hat off your head and it's far more intoxicating than you expected. They draw inspiration from folk punk bands like the Violent Femmes but their roots are buried in good ol' fashioned home-made hillbilly stomp grass. The Strung Like a Horse sound is built by:
Clay Maselle Slippery Lead vocals, acoustic guitar, mandolin, and kazoo
B.J. Hightower. Upright bass and soaring harmonies
Ben Crawford. Free-range organic banjo
"Crispy" drums, bells, and random hunks of junk he picked up along the way.
Spooky Fiddler--self explanatory
Online
Details
Access
Free and open to the public. ***Admission subject to venue capacity and age restrictions.
Genre
Online