Presented by: House Of Bees 3 Tour
Thursday, March 19
9:35PM - 9:50PM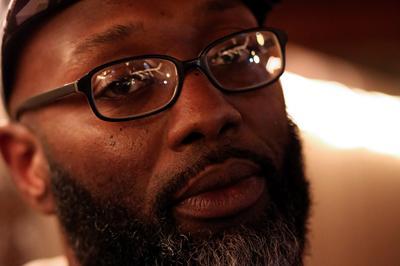 NEW ORLEANS-- A staple in the New Orleans Hip Hop community, Truth Universal has been a leader on the southern Hip Hop scene for more than a decade. While he calls the flourishing New Orleans Hip Hop underground home, Truth has an international perspective that he brings to his music through his birth and childhood in Diego Martin, Trinidad.
Truth's current album, "Invent the Future," showcases a new side to Truth's music and lyricism and the all-star production team includes P.U.D.G.E., Kev Brown, AF THE NAYSAYER, Shawde Banx, Khrysis!!!, DJ Waht, and Mr. Dain. He kept the guest appearances to a minimum in order to better showcase his personal message and vision, but the album does feature stellar cameo appearances by Rakaa Iriscience of Dilated Peoples, Sybil Shanell, Lyrikill, Evelyn Champagne, and Nate Suave Cameron.
Truth has shared the stage with the likes of Talib Kweli, dead prez, Mos Def, The Roots, Alanis Morrissette, Michael Franti, Immortal Technique, Luciano, Zion I and many more.
Online
Details
Access
Music Badge, Platinum Badge, Music Festival Wristband, Artist Wristband
Genre
Online