Presented by: SXSW FREE Spotlight Showcase!!!
Saturday, March 21
9:00PM - 9:40PM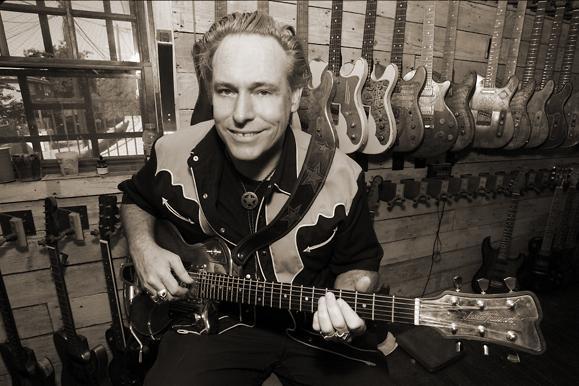 Listen to Shake It On Down
DANNY B. HARVEY was born in Killeen, Texas and at the age of 6 moved to Catlettsburg, KY. where he first picked up and started playing the guitar. At the age of 15 after moving to Canyon Country, CA. he was fortunate enough to receive his first formal lessons with the great JOE PASS. Up until then he had learned to play by only watching older country guitarists back in Ashland, KY and Huntington WV, falling in love with the guitar style of fellow Kentuckian MERLE TRAVIS. At seventeen he was accepted to USC on a full scholarship to study classical guitar with PEPE ROMERO. Feeling out of place (after all he had only moved away for rural KY. two years earlier) and anxious to make a name for himself he moved to England with LEVI DEXTER after only years of study. Danny soon developed a finger picking guitar style that is very unique and based on his idol MERLE TRAVIS, CHET ATKINS, JOE PASS and his classical-technic he learned at...
Show the rest
Online
Details
Access
Free and open to the public. ***Admission subject to venue capacity and age restrictions.
Genre
Online