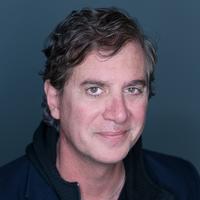 Tony Parisi is a Metaverse creator, virtual reality pioneer, entrepreneur, investor, and author. He has co-developed several international 3D graphics standards, including VRML, X3D, and glTF. Tony is also the author of O'Reilly Media's foundational books on 3D graphics and Virtual Reality.
Tony is the founder of Metatron Studio, creating original IP for the Metaverse. He is an advisor to companies and limited partner in early stage venture firms focused on providing opportunities for creators to grow and succeed. Previously, Tony was Chief Product officer at Lamina1 and Head of XR Ads and E-Commerce at Unity.
Tony is also a composer and musician. He has released the studio album and NFT collection for Judgment Day, a feature-length original musical currently in production.
Events featuring Tony Parisi
Events featuring Tony Parisi