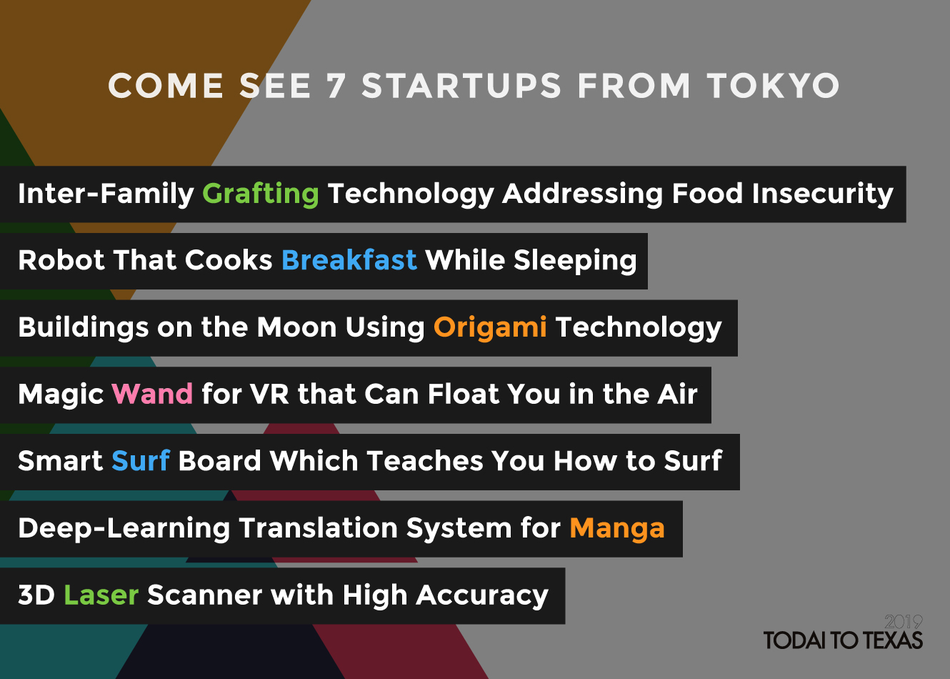 Recording: Startups from U of Tokyo: Keeping Japan Weird, Mar 11, 2019
Do you know Todai To Texas? It's an official project of The University of Tokyo, or Todai, for startups and students to showcase their products in SXSW Trade Show. Since 2014, more than 40 startups and teams have come out of the program, including human-levitating drone, robotic prosthetic leg, illuminated gloves for dancers, water-reusable shower, circuit board printer, tiny satellite, exoskeleton, and so on. This session is where you can meet our 2019 batch startups in pitch & meetup style. Come see the latest crazy and weird products from Tokyo, which might become normal and spread someday in the near future.

Programming descriptions are generated by participants and do not necessarily reflect the opinions of SXSW.
Primary Entry: Platinum Badge, Interactive Badge
Secondary Entry: Music Badge, Film Badge