Presented by: Sounds from the World
Friday, March 18
8:00PM - 8:40PM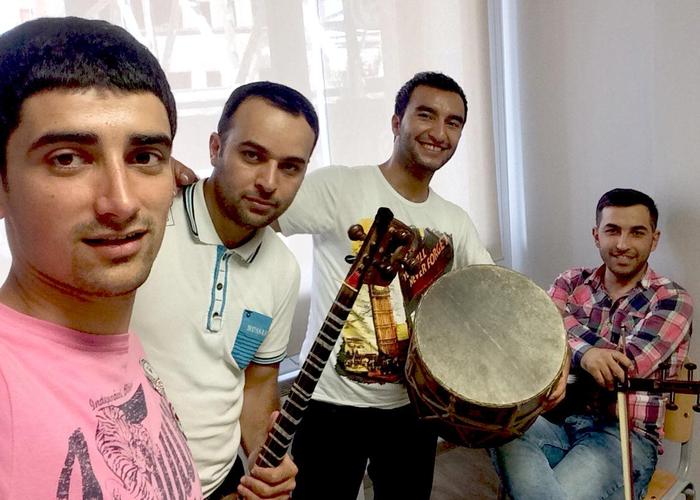 Qarabagh Ensemble was formed by Agil Suleymanov as a student at the National Conservatory, the center for the study of Mugham in Azerbaijan. Beginning their formal study of music as young children, the band members are now instructors and senior students of the traditional music of their country. The group is composed of Agil Suleymanov, vocals; Elvin Novruzov, kamancha; Rustam Muslumov, tar; and Elnur Aliyev, naghara.
Aqil began study at the Bulbul Music School in 2005. Fahruz Sakhavat, the Honorary Artist of Azerbaijan, was his teacher. After finishing the school in 2011, he entered the National Conservatory of Azerbaijan, his instructor Sakina Ismayilova, the National Artist of Azerbaijan. He has been studying Mugham since age 9.
For Aqil his music is his path to the light. When the band Qarabagh Ensemble began to play together they felt a shared release, a positive sense of hope. It is a music of healing, of trust...
Show the rest
Details
Access
Music Badge, Platinum Badge, Music Festival Wristband, Artist Wristband
Genre