Presented by: Sounds from the World
Friday, March 18
11:00PM - 11:40PM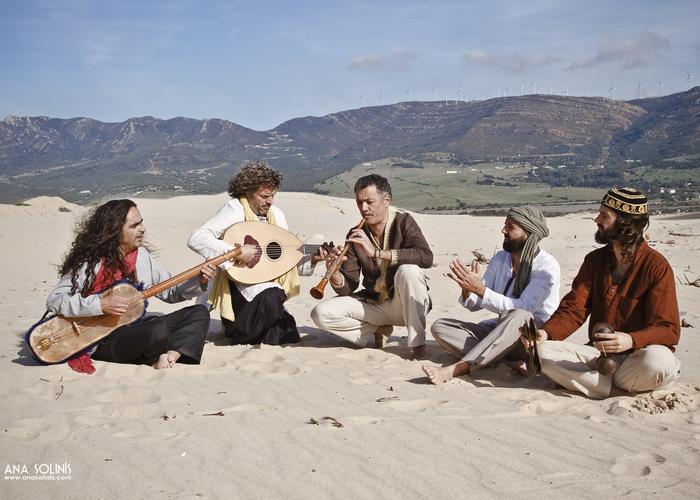 We are a group of passionate musicians who have founded or been involved in numerous musical adventures with some of the most remarkable bands from the "World Music" and traditional Spanish music circuits such as Radio Tarifa, La Jambre, Eduardo Paniagua, La Musgaña, Hevia, and Zoobazar.
Now we are fusing our original and creative view of a traditional repertoire of music with: oriental and occidental influences from the South of Mediterranean like Muwashahas, Chaabi, Dahmane el Harachi and Nass el Ghiwane, and the mood of the traditional Flamenco from Jerez and Andalusian rock such as Lole & Manuel, El Chozas, and Triana...
A captivating first Cd! Exciting live! And the second at the end of 2015!
Details
Access
Music Badge, Platinum Badge, Music Festival Wristband, Artist Wristband
Genre
From
Jerez de la Frontera, SPAIN