Saturday, March 21
1:00PM - 1:40PM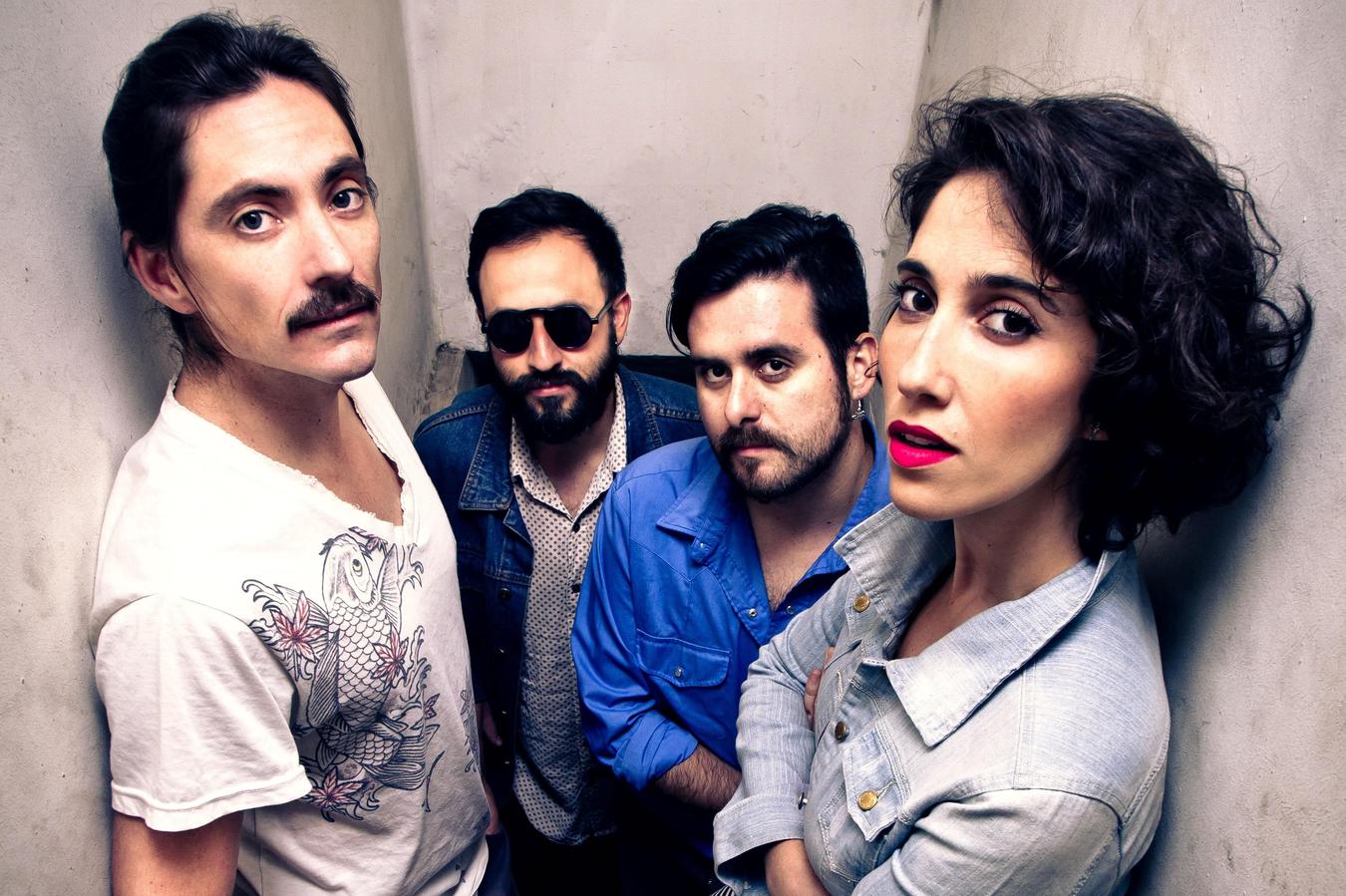 LA GUACHA ARE SOLEDAD DEL RIO, JUAN PABLO ESCARES, ALEXIS BUGUEÑO Y RODRIGO MORA, AND THEY STARTED IN 2008 THEIR MUSICAL TRAVEL BY UNKNOWN LANDS, TO FIND ON DIFFERENTS LATIN RHYTHMS THEIR OWN ROOTS.
WITH THEIR FIRST PRODUCTION, 'VIRGEN' (2011), THE BAND SHOWED THE FRESH AIR IN THEIR MELODIES AND THE WIT OF THEIR LYRICS THAT MAKES THEM SO UNIQUE. SINCE THEIR BEGINNING THEY REACHED A GOOD POSITION BETWEEN OTHER ARTISTS BECAUSE OF THEIR ENERGY IN LIVE SHOWS AND THEIR INTERPRETATIVE PROFESSIONALISM.
IN THEIR ALBUM 'FÁCIL' (2013) THEY KEEP THEIR LATIN ROOTS AS MAIN SOUND BUT THE POP MUSIC STARTS TO HAVE A RELEVANT POSITION ON THEIR SONGS AS A RESULT OF A CONTINUOUS RESEARCH THAT STILL DOESN'T END.
NOW THE BAND GOES CONCERT BY CONCERT CELEBRATING THE LIFE, WHILE THEY WORK ON A INTERNATIONALIZATION OF THEIR CAREER TO GIVE TO EVERY CORNER OF THE WORLD THEIR POSITIVE VIBES AND CATCHY SONGS. SONGS TO SING AND TO DANCE AND FOR ANY KIND OF PERSON, WITHOUT DISTINCTION ON GENRE, COLOUR OR ECONOMIC POSITION.
Online
Details
Access
Music Badge, Platinum Badge, Artist Wristband
Genre
Online
Tags