Presented by: Sounds from the World
Wednesday, March 18
10:15PM - 11:00PM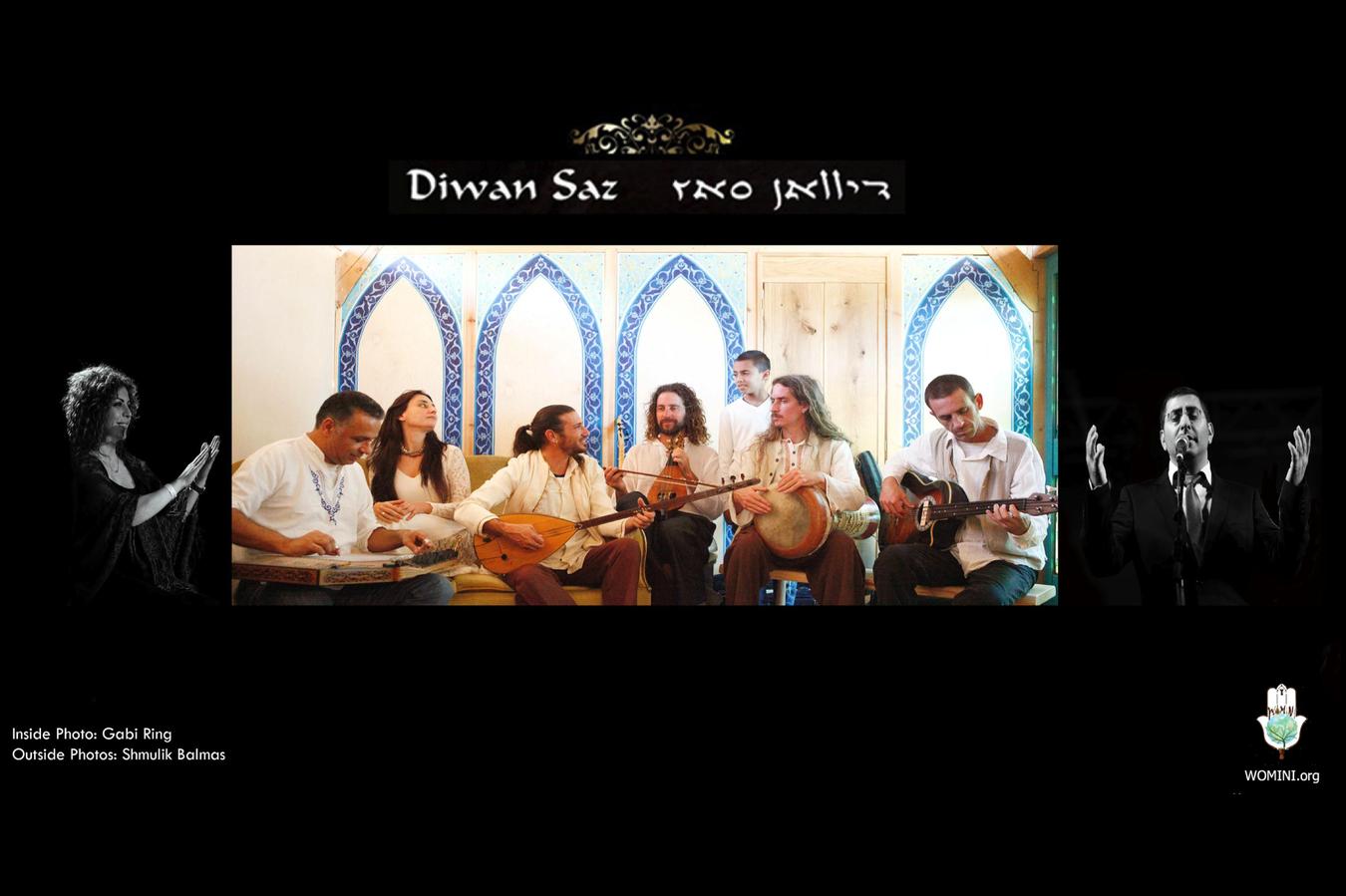 Diwan Saz - דיוואן סאז - ديوان ساز
Middle Eastern world music infusing traditional instrumentation and ancient melodies with intercultural & uplifting elements.
Diwan Saz is a multicultural Jewish ,Christian & Muslim group of 9 musicians who perform ancient music from Central Asia, Turkey, Persia, and the Holy Land - - promoting peace and understanding through music.
Diwan Saz marries together two great traditions that coexist in the Holy Land - that of Hebrew and Arab music, The songs are sung together by Amir shahsar , Saead Tarbia & Tzipora El Rei whose powerful voices, rising at times above the instruments, demands almost undivided attention. music of peace.
Diwan Saz Interfaith Ensembl (With musicians from Israel , turkey and Iran together).
The Daly Lama was once asked how to end the conflict between nations and people. He answered,
"through music - playing, learning, and teaching together." The Diw...
Show the rest
Online
Details
Access
Music Badge, Platinum Badge, Music Festival Wristband, Artist Wristband
Genre
Online