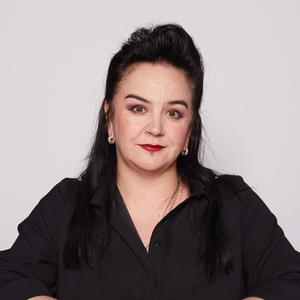 Julie Weir (Head of A&R Music For Nations, Sony Music) has been in the industry for over 25 years from humble beginnings in a record store in Leeds, through to running club nights in the city. After moving to London to do an MA, she began to work in the industry as a merchandising manager for independent label Cacophonous, moving up to label manager.
She set up Visible Noise (an independent rock label designed to support and nurture young UK guitar bands, as a reaction to the influx from the US) in 1998 and signed acts such as Bullet for my Valentine and Bring me the Horizon. Alongside Visible Noise, she ran Wiseblood management, worked across music sync, publishing and branding, and set up Subverse (the UK's first truly all ages rock and metal club with live bands…).
In April 2016 she decided to take the leap and move to Sony Music to be the Label Head and resurrect the legendary Music For Nations, where she is currently working with Artists such as Tool, Porcupine Tree, Amon Amarth, Bury Tomorrow and Killswitch Engage amongst others.
Julie also works mentoring younger breaking artists and people wanting to break into the business side of music, Has served on the board of AIM, Was inducted into Music Week's Women In Music Roll of Honour in its first year, and has a very strong network at all levels and all sectors of the Music Industry and broader creative ecosystem.