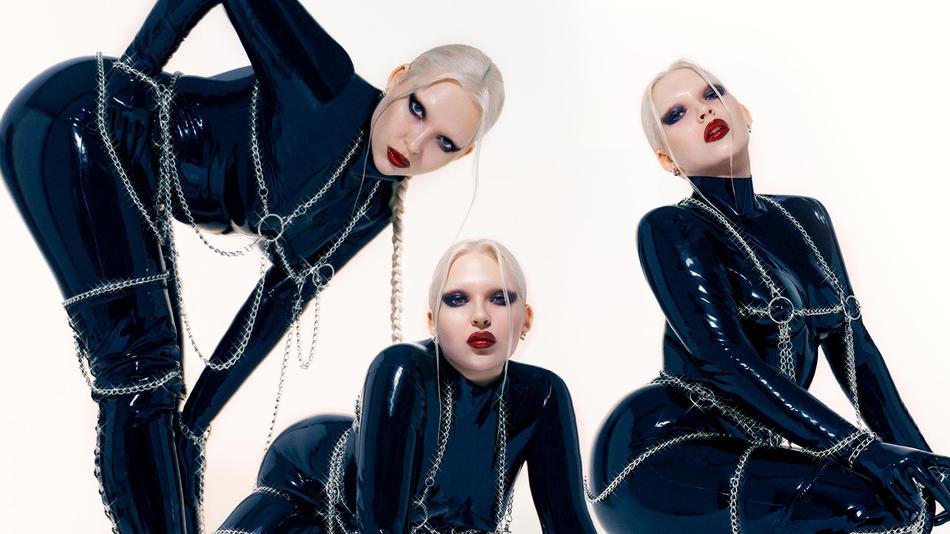 COBRAH started her music career playing unreleased music at fetish and underground clubs in Sweden and grew to book electro festivals before releasing any music.
In 2019 she self released her first single IDFKA and received a Swedish grammy nomination for her directional work on the music video. Same year, COBRAH started her own label and released her debut EP 'ICON' that was met with great reviews from tastemakers like Nick Grimshaw, and Charli XCX.
The EP is an experimental take EDM while lyrically diving into her background as a lost queer teenager looking for love, parties and sex. You can hear the lead single  'U KNOW ME' from the EP on the FIFA 22 soundtrack.
In spring 2021 she released her self-titled second EP 'COBRAH'. The EP leads us further into her musical world, continuously exploring new sounds while keeping the signature of her songwriting ever so present.
The lead single 'GOOD PUSS' is climbing radio charts in Australia and has grown big on spotify lists in both US and Canada.
COBRAH's known for her strong visual aesthetic, experimental sound and high energy live performances.
Subgenre: Dance
From: Stockholm, SWEDEN