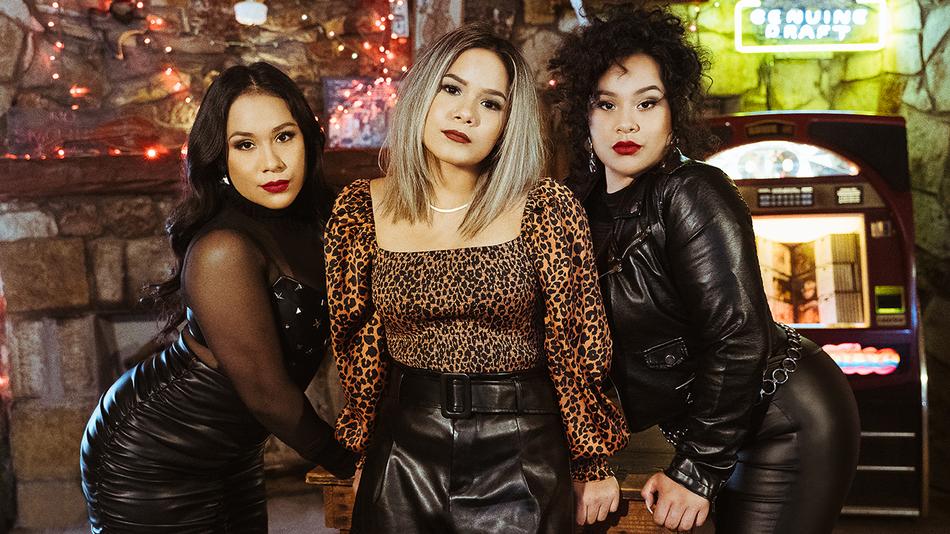 credit: Jackie Lee Young Photography
We are sisters, and we are artists.⁠ We are a part of a generation that's creating music without limits.⁠
The subconscious inspiration of our band's music is the Latin sounds that we grew up around:⁠ getting lost in the Cumbia circle as little girls, listening to our Dad play a ranchera right after a reggaeton song in the car,⁠ and always having that Tejano playlist on during a barbecue.⁠
These moments have become who we are ⁠and our music is rooted in that essence, nostalgia, and heritage. ⁠Our hyphen is a bridge that connects us to our duality of our identity.⁠ It glues us to the amor y fuerza that our family was founded on. ⁠It feels like living in two unique worlds that leave the journey and rules up to you. ⁠
Our previous release, "Soy Chingona," loosely translated to "I'm a badass," is an original song which unravels English verses and Spanish choruses over a catchy melody where steady alternative rock beats meet latin inspired dance rhythms.
⁠
We are the Tiarra Girls, from Austin, Texas, and we are fourth-generation Mexican-Americans.⁠
Subgenre: Indie Pop
From: Austin, TX