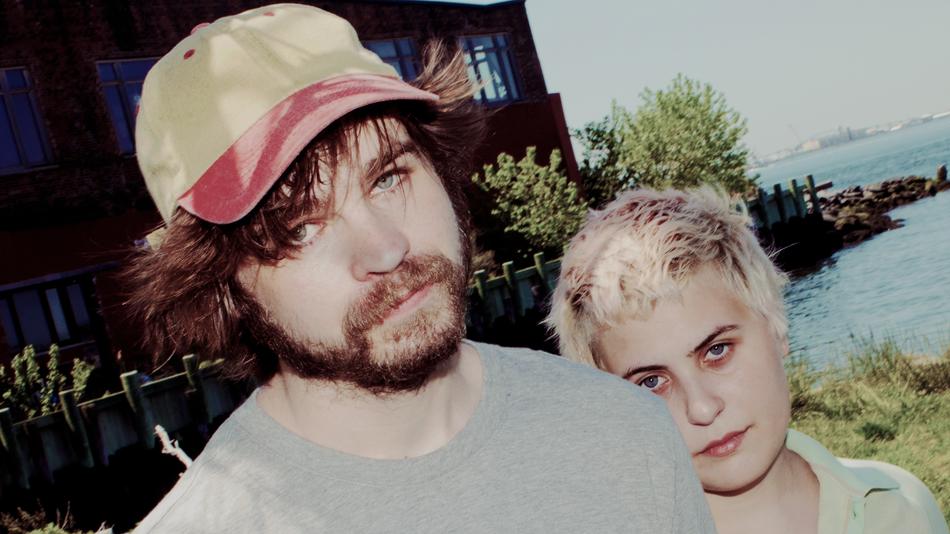 For Lily Konigsberg and Nate Amos, music has always been the plan. "I wrote a song in a pool in Florida when I was two", explains Konigsberg, humming the melody over video chat, and Amos nods in agreement, "when I was four I wrote one called "like a cat" about how my girlfriend sleeps at the foot of the bed like a cat".
On their debut EP, the duo pack their immense personalities into bite sized pop experiments. "Stay Away Still" delivers tongue-in-cheek lines like "depressions a conspiracy theory" over tightly wound indie rock, while "Birthday" immediately pivots into icy glitchiness, pitting pulsing drum & bass against glossy vocals. There's an economy to their songwriting, every production choice and lyric pulling you into their world without ever becoming overwhelming. Lyrics like "God is great and music's better" feel like a revelation on "Stay Away Still", and the piano arpeggios on "Keep Lyin To Me" build the tension to a boiling point before erupting into autotuned euphoria.
Their union has been described by friends as "watching two planets collide", and their 13-minute debut feels like watching a universe only begin to expand.
Artist is seeking the following professional connections: Other Artists to Tour With, Publishing, Sync/Music Supervisors
Subgenre: Indie Pop
From: New York, NY