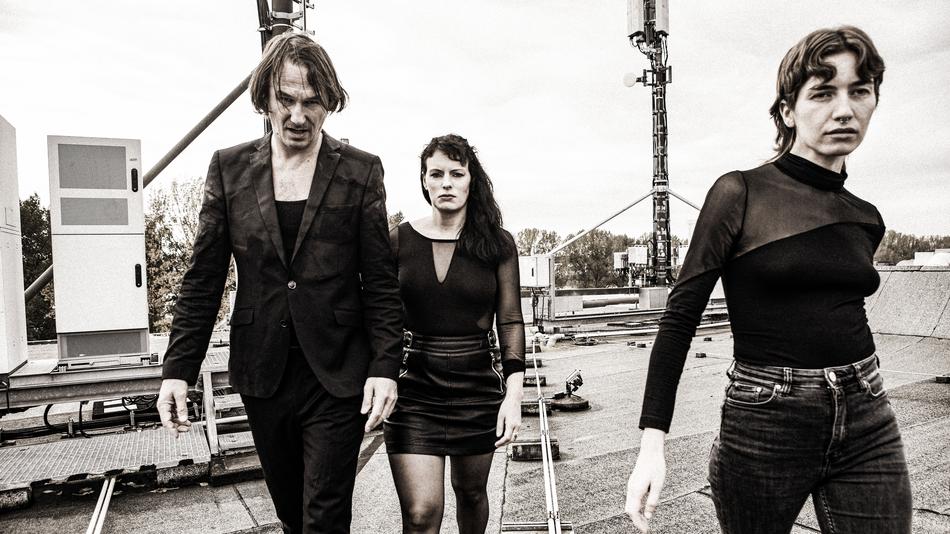 Gewalt are:
Drums: LMMS // Guit:. Helen Henfling // Bass: Jasmin Rilke // Voc. & Guit.: Patrick Wagner
Genre: Industrial, Postpunk, No Wave, Techno, German Wutwave, Avantgarde
FFO: PIL, Sleaford Mods, Daft Punk, Big Black, White Hills, Algiers, Death Grips
What you need to know about Gewalt:
"Jack White" invited us to support him on three Shows - the audience was devided like the red sea in haters and lovers.
Jason Williamson from"Sleafors Mods" loves Gewalt.
After 10 sold out 7Inches on several labels, we´ve just released our debut album "Paradies" on "Clouds Hill" (The Mars Volta).
Gewalt turns out to be he coolest German Music, since Kraftwerk, DAF and Trio.
Brooklyn based, Billboardchart Producer, "Alexander Almgren" mixed and produced the record. It is a massive piece of Art.
LA - Artist Cameron Michel (also in Sextiles) did the album Art.
Here is a nice quote from Post-punk.com that says it all.
"If Gewalt would be a movie character, they would be Joaquin Phoenix as the Joker – they are dissolute and free. And how they would love to shake them up – them TV presenters, Youtubestars, Know-it-alls, the monitors and the monitored, business moguls and their slaves."
Artist is seeking the following professional connections: Booking Agent - US, Booking Agent - UK/Europe, Booking Agent - Worldwide
Subgenre: Industrial
From: Berlin, GERMANY