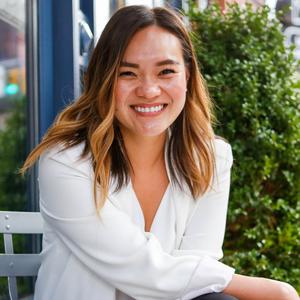 Millie Tran works at the intersection of media, technology and strategy, and she specializes in connecting audiences with great editorial content and products. She is currently VP, Content Strategy & Growth at Condé Nast, a newly-created role to further unify global content operations. She most recently worked on the leadership team at The Texas Tribune, where she oversaw audience, engineering, data, design, membership and marketing and communications.
Previously, Millie worked at The New York Times, where she served as Global Growth Editor, helping to grow the publication's international audience, and subsequently as Deputy Off-Platform Editor, helping to manage the distribution of its journalism across platforms. Prior to that, she served as the Director of Global Adaptation at BuzzFeed and helped launch the BuzzFeed News app. She also has worked at Atlantic Media, the American Press Institute and the Council of Foreign Relations.
She was selected as one of 92Y's Women inPower 2018 Fellows, was named to Editor & Publisher's 25 Under 35, and has participated in Poynter's Leadership Academy for Women in Digital Media. She is currently on the advisory board of the Center of Journalism & Liberty.
Events featuring Millie Tran