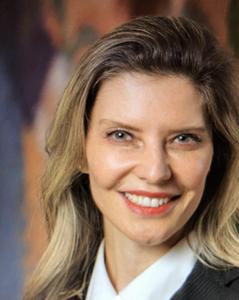 Silke is a Principal for Customer Centric Digital Marketing, with a focus on Cognitive Enterprise Transformation, Digital Marketing Strategy and Digital Business Operations. Silke leads digital Marketing and Brand strategy, growth and innovation work, with direct linkages to Marketing Operations and multi-channel Campaign execution and measurement, as well as end-to-end Customer Experience design.
Silke has a strong background in Marketing Effectiveness, Commercial Operating model restructuring, Marketing, Branding CRM and Sales process design, simplification, and cost optimization for global F500 companies. Silke specializes in the approach design and structured delivery of Operating Model changes to drive growth and optimize spend in B2B and B2C settings. Silke has led global client projects in the areas of growth strategy, process design and simplification, Marketing and Sales Operations, and maturity assessments, B2B and B2C segmentation, Go-to-Market and channel, e-commerce Marketing strategy at leading multinational organizations.
Focus sectors: Retail, Pharma, Health and Life Science, Consumer Goods, Manufacturing.
Entertainment, Media and Technology.
Events featuring Silke Meixner
Events featuring Silke Meixner