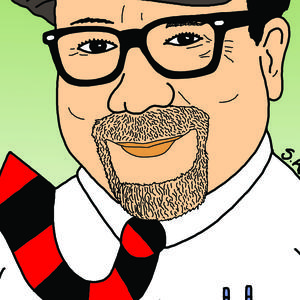 Craig Newmark is a Web pioneer and philanthropist most commonly known for founding the classified ads site craigslist.
He founded Craig Newmark Philanthropies to advance people and grassroots organizations that are "getting stuff done" in areas that include trustworthy journalism and combating disinformation, hunger, voter protection, women in technology, and veterans & military families.
Newmark serves on the board of several organizations, including Blue Star Families, the Center for Public Integrity, Craig Newmark Graduate School of Journalism at the City University of New York, Girls Who Code, Iraq and Afghanistan Veterans of American, and the Poynter Foundation.
Born in Morristown, New Jersey, Craig now lives in San Francisco. He enjoys birdwatching, science fiction, and Dad jokes.