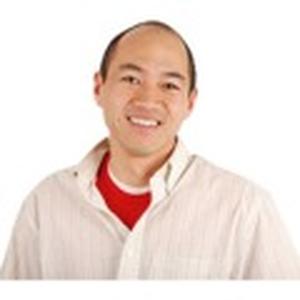 Brian Huang is an Education Engineer for SparkFun Electronics, a cutting edge open-source hardware and electronics education company. Brian started his career in engineering with wireless transport technologies for ADC Telecommunications in Minneapolis, MN. While working at ADC, Brian volunteered at the Science Museum of Minnesota and quickly discovered a passion for teaching and working with students - especially in an environment that fostered and supported the "wow" factor associated with inquiry and discovery. In 2007, Brian left the world of engineering to pursue a career in education. For the past 5 years, Brian has taught various levels of high school physics, mathematics, applied technology, and robotics.
Two years ago, Brian joined Sparkfun Electronics to help integrate "tinkering," electronics, and computational thinking into the classroom. One of his goals is to help teachers to de-mystify how household consumer electronics work. With a few simple tools, classrooms can excite and encourage students to explore the possibilities of microcontrollers, electronics, and physical computing.
Brian Huang has a Bachelor's of Science in Electrical Engineering from the University of Illinois, Urbana-Champaign and a Masters in Education from the University of Colorado, Boulder.
Events featuring Brian Huang