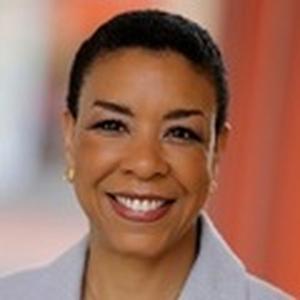 Kim Roberts Hedgpeth is Executive Director of the Film Musicians Secondary Markets Fund (FMSMF), a 501(c)(6) non-profit that collects and distributes musicians' residual payments generated from exhibition of theatrical films and television programs in "supplemental" markets as defined by the American Federation of Musicians' collective bargaining agreements.
From 2005-2012, Hedpgeth led the American Federation of Television and Radio Artists (AFTRA) as its National Executive Director, and was the first African-American to serve as chief executive of a major entertainment industry union. Over the course of her 31-year association with AFTRA, Hedgpeth's responsibilities included leading negotiations of labor contracts covering all areas of entertainment sound recordings, news and information programming. She was a key leader in the successful merger of AFTRA with the Screen Actors Guild.
She has served as a Vice President of the Associated Actors and Artistes of America; Trustee of the AFTRA Health and Retirement Funds, and Trustee of the AFM-AFTRA Intellectual Property Rights Distribution Fund, and a board member of the Alliance of Artists and Recording Companies, SoundExchange, the Department for Professional Employees of the AFL-CIO, and as a member of the Federal Reserve Bank of San Francisco's Twelfth District Economic Advisory Council. She is currently Board Vice-Chair of FilmL.A., Inc.