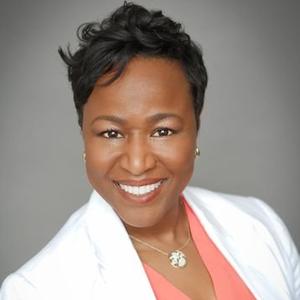 Tonya M. Evans, Esq., is a Professor of Law at the University of New Hampshire School of Law with expertise in the areas of intellectual property, new technologies (including Blockchain and cryptography), entrepreneurship & innovation, entertainment law, trusts & estates, and municipal finance.
Prior to that time, she served as Associate Professor of Law and Associate Dean of Inclusion & Equity at Widener University Commonwealth Law School. Evans served as Associate Visiting Professor of Law at UNLV William S. Boyd School of Law during the summer of 2016 and also served as Adjunct Professor of copyright, publishing and licensing at York College of Pennsylvania in Spring 2007.
Evans is a member of the Consensys Grants Advisory Committee, International Telecommunications Union (ITU) Focus Groups on Digital Currency including Digital Fiat Currency and Application of Distributed Ledger Technology, as well as the Accord Project's IP Working Group, which works to develop best practices and standardization of smart legal contracts.
Evans attended Northwestern University on a four-year tennis scholarship, and thereafter she competed on the women's professional tennis circuit and played most notably in the US Open, Virginia Slims of Philadelphia, and Lipton in 1993. After retiring from the tennis circuit in 1995, she attended Howard University on an academic scholarship and served as Editor-in-Chief of the Howard Law Journal.
After graduating with honors, Professor Evans clerked for the Honorable Theodore A. McKee in the U.S. Court of Appeals for the Third Circuit for one year and then international firms in Philadelphia until establishing her own firm in 2002. During that time, she also founded an independent publishing company now known as Legal Write Publications.
Professor Evans is admitted to practice in PA, D, NJ, Eastern District of PA, the Third Circuit and NY.
Events featuring Tonya Evans
Events featuring Tonya Evans