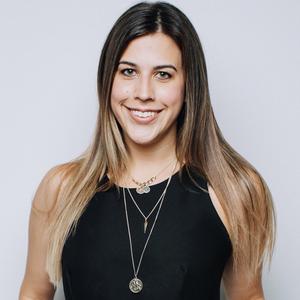 While studying with the best at the University of Missouri's School of Journalism, Sarah Karney developed a deep passion for photography, videography, writing & storytelling through multimedia.
Sarah has worked as a freelance writer + photographer for a range of media outlets, including Bandcamp, NBC, Culture Trip and Forbes, and also worked onsite in a range of media + marketing roles for festivals + venues like Red Rocks Amphitheatre, Fun Fun Fun Fest, Euphoria Festival, Austin City Limits Festival, Utopiafest and past SXSW showcases.
In 2016, she served as Marketing Director for Wysidio, a start-up aimed at supporting DIY musicians with a range of affordable marketing services, and its sister company Inside Out Presents, a music promotions company serving venues in Austin, Texas and Denver, Colorado. In 2018, she joined the marketing team as Digital Marketing Manager at Austin-based hospitality company, New Waterloo, before being promoted to Senior Marketing Manager one year in. In her current role, she oversees marketing strategy + brand management for 17+ hotels and restaurants, in addition to planning for the opening of two new hotels in Denver, Colorado and Fredericksburg, Texas.
Her current + all-time favorite side hustle is her current role as band manager + creative director for INFRAR3D, a Austin-based hip hop group invited to play SXSW 2020 as official artists.
Her super powers she brings to the table as a SXSW mentor are a deeply intuitive + empathetic nature (INFJ!), creative writer + grammar savant with an eagle eye for editing, pro at playing the long game when it comes to setting + reaching goals, digital + creative planning and output, data analysis, making small marketing budgets stretch and big ideas come to life, and a wide range of experiences within the marketing + creative fields.
Events featuring Sarah Karney