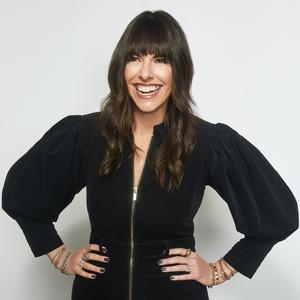 Michelle Jubelirer has been serving as Chief Operating Officer of Capitol Music Group since May of 2015, having joined the company as Executive Vice President in 2013. Her numerous responsibilities include overseeing the company's business strategy and development and acting as a senior liaison to CMG's parent company, Universal Music Group (UMG). She works closely with Steve Barnett, CMG's Chairman and CEO, and other members of his executive team to set the creative direction of CMG and to support department heads with the day-to-day operations of the company and its portfolio of labels: Capitol, Virgin, Motown, Blue Note, Harvest, Astralwerks, Capitol Christian, and independent distribution company Caroline.
Jubelirer began her career as a mergers and acquisitions attorney at New York's Simpson, Thatcher, & Bartlett in 1999 before joining Sony Music in 2003. Two years later, she moved to Los Angeles to join King, Holmes, Paterno and Berliner, one of the entertainment industry's most highly regarded law firms, where she quickly made partner. During her time there, she represented a diverse roster of clients including Frank Ocean, Pharrell, M.I.A., Odd Future, Ke$ha, Swedish House Mafia, Marilyn Manson, Yeah Yeah Yeahs, Damian Marley, Slipknot, The Neighbourhood, Tommy Lee, Grimes, Tori Amos and Buckcherry, along with many other musicians, fashion designers, and visual artists.
Jubelirer is well-versed in entertainment law, including recording agreements, publishing agreements, and television and movie contracts, and since joining CMG in January 2013, she has been an integral part of some of the company's highest profile and most competitive signings, including Beck, Niall Horan, Maggie Rogers, Migos, Halsey, and Paul McCartney.
Jubelirer is on the National Board of Planned Parenthood Federation of America and is the mother of one son.
Events featuring Michelle Jubelirer
Events featuring Michelle Jubelirer