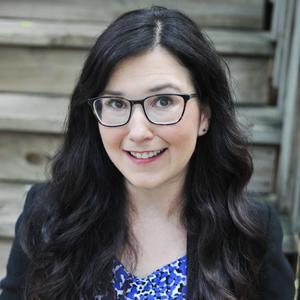 Amy E. Mitchell is a transactional lawyer based in Austin, Texas, who practices entertainment law with a focus on music, tv, podcasting, and film law issues. She has been licensed to practice law in Texas since 2004 and represents emerging artists and entrepreneurs as well as established professionals.
Amy earned her B.A. in Spanish & Economics from the University of Texas at Austin in 1999 and her J.D. from the University of Texas School of Law in 2004. Prior to attending law school, Amy served as Office Manager of the Texas Music Office. During law school, she attended the University College London (England) to study international and comparative law.
A musician herself, Amy began her legal career focusing on music. Since 2007, Amy has worked with Christian L. Castle, Attorneys on music industry talent representation, digital distribution, content licensing, and public policy matters. In 2011, Amy branched out into film/tv production work and has served as production and/or distribution work on dozens of indie features (narrative and documentary).
Amy is very active in the professional entertainment law community. In 2009, Amy was elected to serve on the Council of the State Bar of Texas Entertainment and Sports Law Section, holding many leadership positions during her nine-year tenure including the role of Chair from 2016-2017. In 2013, Amy spearheaded efforts to charter an entertainment law section for the Austin Bar Association and was elected to return as Chair for the 2018-2020 bar years. In 2017, the State Bar of Texas tapped Amy to serve as Course Director for their annual Entertainment Law 101 program.
When she is not practicing law, Amy enjoys spending time with her husband and three young children. She also performs as a vocalist and/or keyboardist in several Austin ensembles.
Events featuring Amy E Mitchell