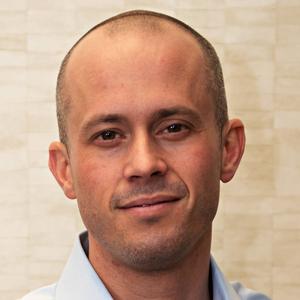 Dr. Griffin Myers is co-founder and Chief Medical Officer of Oak Street Health, a network of value-based primary care centers serving adults on Medicare.
Most recently, Dr. Myers was named EY Entrepreneur Of The Year 2019 Midwest in Industry Disruptor category.
He is a diplomate of the American Board of Emergency Medicine, a fellow of the American College of Emergency Physicians, a Research Associate at Harvard Medical School, and an Adjunct Instructor of Emergency Medicine at Northwestern University's Feinberg School of Medicine. Dr. Myers is also a 2017 Presidential Leadership Scholar, an Aspen Health Innovators Fellow, and a member of the Aspen Global Leadership Network.
Prior to Oak Street Health, Dr. Myers was a Clinical Fellow at Harvard Medical School. He is a B.S. graduate of Davidson College, has an M.B.A. from the University of Chicago Booth School of Business, and has an M.D. from the University of Chicago Pritzker School of Medicine.
Events featuring Griffin Myers