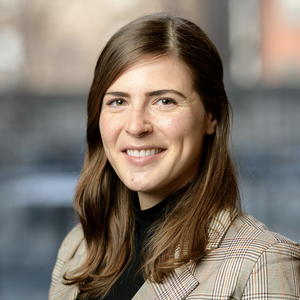 Leemor is a Brooklyn-based Manager of UX Design at Memorial Sloan Kettering Cancer Hospital in New York City. She oversees the UX of clinical trial digitization initiatives at the hospital and manages a growing team of 10+ designers. Previous to her current role, she led the design of Watson for Oncology at IBM, a clinical treatment decision support tool for oncologists used in over 20 countries around the world.
Leemor believes that the foundation of great digital healthcare products are built with a 'patients-first' mentality, and that using an iterative, user-centered design approach is essential to producing highly effective, efficient, and satisfying products.
Aside from designing, she is an amateur scuba diver and gamer. Her favorite PS4 games are the Last of Us I&II, Detroit: Becoming Human and Horizon Zero Dawn.