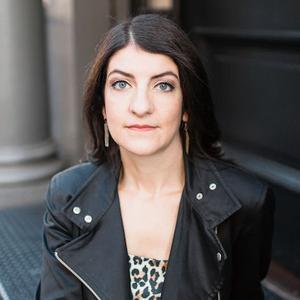 THIRD LAW (http://shopthirdlaw.com/) was founded by sustainable fashion strategist, Kathy Kearns. Kathy is a former Google Sales & Marketing executive and has worked with global iconic brands such as LEGO, MATTEL, UNDER ARMOUR, ADIDAS, MTV, NBC UNIVERSAL and more. She holds a Masters degree in Strategic Communications from Columbia University where she studied under Simon Sinek.
At Google, Kathy worked on the Fashion team where she began to realize the enormity of our purchasing power and the opportunity to make a positive impact through the way we consume. THIRD LAW was created to address this opportunity and help people live powerfully by making less do more. Each one of us can have a tremendous impact on our planet and its people, just by reframing how we think about our wardrobe.

THIRD LAW specializes in wardrobe optimization, with the goal of creating a lean, sustainable wardrobe that you love to wear. In addition to virtual client services, THIRD LAW offers corporate consulting and group workshops on sustainable fashion.
THIRD LAW's name is inspired by Newton's Third Law – for every action there is an equal and opposite reaction. In some way, we are all affecting each other.