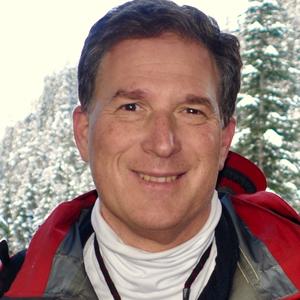 International music, copyright attorney Charlie Sanders serves as outside counsel to the Songwriters Guild of America, and as an advisor to MCNA (the united music creator group for North America) and its global, Paris affiliate, CIAM. He likewise serves as Board Chair of the National Music Council (the Congressionally-chartered umbrella group for US music organizations) and advises many other non-profit groups, including The Native American Music Association (on whose behalf he has addressed indigenous music creators in communities from South Dakota, New Mexico & Hawaii to Alaska, New Zealand & Australia).
For nearly two decades, Sanders previously served as counsel/EVP to the National Music Publishers Association, during which time he oversaw the distribution of over $4 billion in US music royalties. He is licensed to practice in New York, California, Washington, DC and before the US Supreme Court.
Among Sanders' related music industry pursuits, he is a former chairman of WhyHunger/Artists Against Hunger & Poverty, the recipient of a 2014 Emmy Award for the copyright education short subject "Copy Kid," a Grammy voting member and former multi-term NARAS governor, and a platinum award-winning producer and musician.
In addition, Sanders is one of the most widely travelled ski mountaineers in the world, and among the few persons ever to have recorded off-piste alpine ski descents on all seven continents (including Antarctica and the Asian Himalayas). He is a trustee of the United States Ski and Snowboard Hall of Fame, an elected member of the globally renown Explorers Club, and serves on the board of advisors of the global ski industry's premier global climate project, Protect Our Winters. He is also the author of the award-winning history of the US ski troops in WWII, "The Boys of Winter," co-author of the book "Passion for Skiing: The History of Snow Sports at Dartmouth College," and author of the recent, widely-read essay "Skiing the Seven Continents."