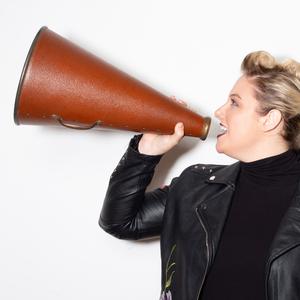 Katie Martell is an unapologetic marketing truth-teller.
Named "one of the most interesting people in B2B marketing," a "marketing expert to follow" and a top marketing writer on LinkedIn, Martell has been a millennial CMO, in-house rabble-rouser, and the world's first "Director of Buzz." She now advises high-growth brands as an on-demand marketer.
Martell serves as the Executive Director of Boston Content, the city's largest nonprofit community of content professionals, and hosts the Explicit Content podcast with Enterprise Marketer, featuring direct and honest conversations about marketing.
With a distinct opinion about the world of marketing, Katie is a frequent speaker and emcee at conferences including TEDx, INBOUND, and MarketingProfs.