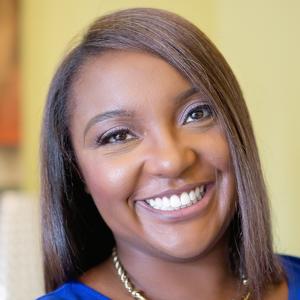 Shontavia Johnson is on a mission to help people build brands, businesses and lives that they love through her company, LVRG (pronounced "leverage"). Twice named one of the top young lawyers in America, Shontavia's unique background in intellectual property law, tech and entrepreneurship make her the perfect coach and connector for creatives, side-hustlers, and startups.
As host of The Shontavia Show, a conversational web series and podcast, Shontavia tackles the most common questions about starting, operating and growing a business and personal brand. Shontavia has also built the Leverage Academy, an online school focused on twenty-first century entrepreneurship. Her growing community includes learners from across the globe.
As a speaker, Shontavia has given the closing talk at TEDxAtlanta, appeared at SXSW multiple times, and taught law and innovation principles in Europe, Asia, and across North America. Shontavia has appeared in TIME, the Washington Post, the LA Times, and on NPR, and she was named one of 200 black women in tech to follow on Twitter in 2018.
As a higher ed administrator, Shontavia also serves as Associate Vice President for Entrepreneurship and Innovation at Clemson University. In this role, Shontavia facilitates innovative academic initiatives between Clemson and external academic institutions, including technical colleges, historically black colleges and universities, and liberal arts colleges.
Shontavia also assists the Provost with managing and developing strategic plans for Clemson's five innovation campuses around the state of South Carolina. In addition, Shontavia supports the academic entrepreneurship ecosystem in collaboration with other university stakeholders.
Events featuring Shontavia Johnson
Events featuring Shontavia Johnson