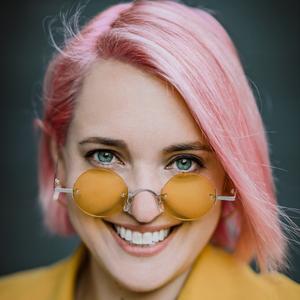 Aubrey Blanche is The Mathpath (Math Nerd + Empath), Director of Equitable Design & Impact at Culture Amp, and a startup investor/advisor. She reimagines and redesigns systems to ensure all people can access opportunities. Her work is grounded in social science methods and the fundamental dignity of each person.
She covers a broad range of equitable enterprise operations, from talent programs to accessible product development to communications. She's the inventor of the Balanced Teams Diversity Assessment in the Atlassian Team Playbook, in addition to other methodologies. She works to open source these to all business leaders.
Her work has been featured in Wired, WSJ, and more. She has affiliations with Northwestern and an appointment at the Equity by Design Lab at Stanford. Despite the accolades listed here, she asks that you engage with her work to judge her competence: traditional proxies of competence reinforce systems that keep incredible people from opportunities they deserve.