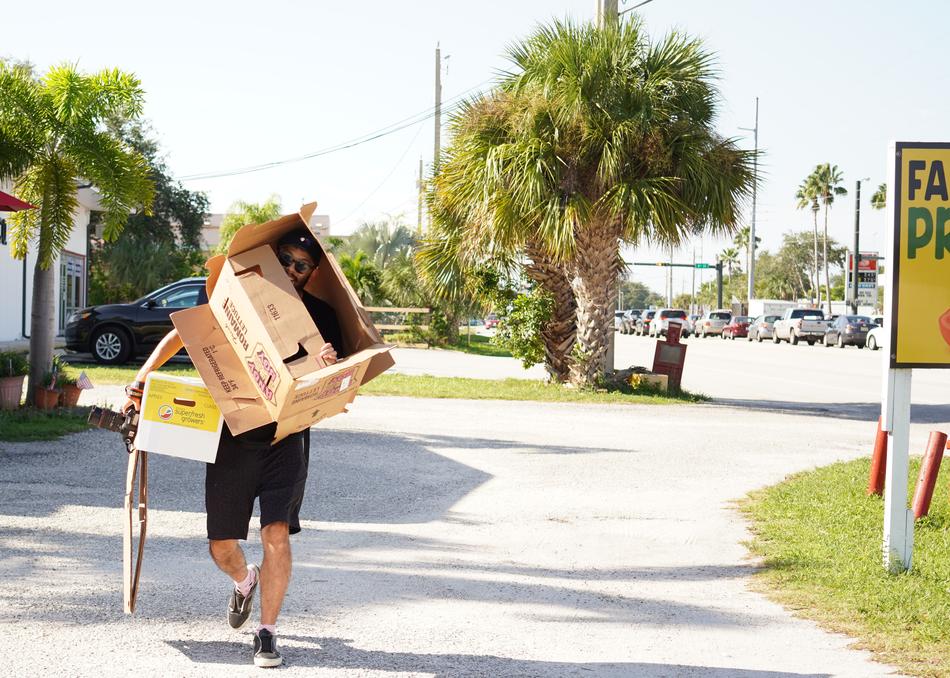 Fuyuki Shimazu, an artist who makes wallets out of dumped cardboard is so obsessed with American cardboards especially the ones he happened to find at the Tokyo market. It was a grapefruit carton boxes from Florida, but has no citrus picture on them, but Dolphins, Pelikans and even Roses instead. Fuyuki wondered why they do not use grapefruit to show the consumer what is in the box. So, he made wallets out of those cardboards and decided to visit who made this boxes in Vero Beach, Florida. There he encounters peoples pride and touches their heart. This charming and heart-warming story of his journey is the his unique answer to global-warming.
Credits
Showrunner: Yuko Shiomaki
Directors: Yuko Shiomaki, Anna Thorson Mayer
Executive Producer: Yuko Shiomaki
Producer: Yuko Shiomaki
Cinematographer: Anna Thorson Mayer
Editor: Anna Thorson Mayer, Leo Fleming
Sound Designer: Devon Mackinnon
Music: Daichi Yoshida
Principal Cast: Fuyuki Shimazu, Cardboard Artist, People in Vero Beach, Florida
Additional Credits: 2nd Assistant Camera: Ryan King
Contact
Sales Agent
pictures dept Co., Ltd.
Primary Entry: Platinum Badge, Film Badge
Secondary Entry: Music Badge, Interactive Badge, Film Festival Wristband
---
Year:
2019
Premiere Status: World Premiere
Genre: Documentary
Country: Japan
Language: Japanese, English
Runtime: 28 mins