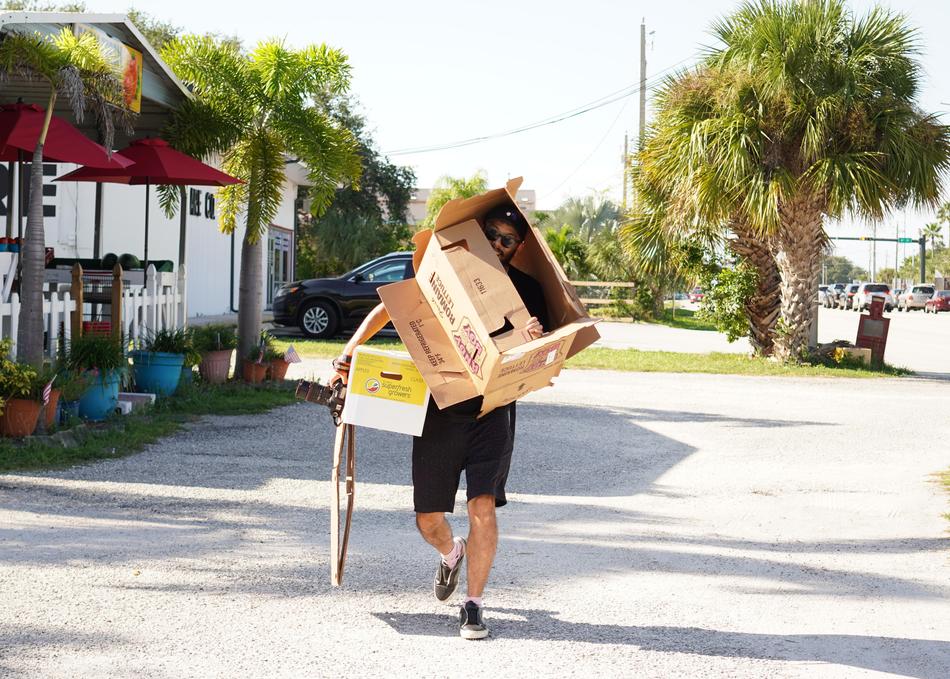 Program Details:
Primary Entry: Platinum Badge, Film Badge
Secondary Entry: Music Badge, Interactive Badge, Film Festival Wristband
Runtime: 106 mins
Program Includes:
A young woman named Kasha tries to escape her romantic past by starting over as a maid at a love hotel called Lusty Crest. But she soon discovers that the hotel is plagued by lecherous peeping toms, a staff with powers of mind control, and an owner, Mr. Josh, whose magic tricks have quite a seductive quality. If that weren't enough, Kasha soon finds that the hotel was built on top of the earth's Sex Core, and the spirits lurking there are desperate to be set free. Meanwhile, a pair of guests has witnessed some supernatural activity, and Mr. Josh and staff must "take care of them" the only way they know how--by using powers they have harnessed from the sensual spirits.
---
Mary and Rachel bond over their shared experiences growing up Asian in a predominantly White Australian society whilst out to brunch. They both recognise that they have never truly embraced being Asian. Rachel and Mary make a trip to an Asian grocery store in Sunnybank, discovering strange and unfamiliar treats while feeling nostalgic about their childhood snacks. They eat milk tea ice-cream outside the store and Mary opens up about how she has held back her queer identity from her mum. Rachel shares with Mary just how much she misses her mother, who lives in Hervey Bay. They decide to spend more time with their families.
---
Cooper Marino (Lou Mustillo) is out of work and pretty sure he will never work again. As he sits in his homemade backyard tiki bar and fantasizes about leaving the acting game and becoming a bar man for real, his old pal David arrives with a bona fide TV studio exec, Kris Lattimer (Rhea Seehorn). A little bit drunk and little bit high, Cooper tries to impress Kris but instead falls prey to a series of self-inflicted wounds that miraculously and unexpectedly result in an opportunity that may resurrect his career.
---
Daryl just graduated film school with an award-winning short and a mountain of student debt. He moves to LA in hopes of realizing his dreams of becoming a director but first he must find work to survive and learn the ropes of the industry. His friend from film school, Meena, now works as a production coordinator on big shoots and hires him on as a production assistant on a music video for a very famous pop artist. If he does well, she can keep hiring him. Daryl is inundated with constant mishaps, big egos and insane demands while a ragtag gang of PAs school him on how to survive. Daryl has big dreams but quickly realizes how far he'll have to climb to reach his goals.
---
Fuyuki Shimazu, an artist who makes wallets out of dumped cardboard is so obsessed with American cardboards especially the ones he happened to find at the Tokyo market. It was a grapefruit carton boxes from Florida, but has no citrus picture on them, but Dolphins, Pelikans and even Roses instead. Fuyuki wondered why they do not use grapefruit to show the consumer what is in the box. So, he made wallets out of those cardboards and decided to visit who made this boxes in Vero Beach, Florida. There he encounters peoples pride and touches their heart. This charming and heart-warming story of his journey is the his unique answer to global-warming.
---
Oliver is 28 years old. He spends his time studying, hanging out with friends and he just started dating Signe. But a scanning at the hospital turns everything upside down for Oliver. What he thought was just a lower back pain turns out to be testicular cancer.
Oliver's main concern is essentially all the things he may loose: Signe, his friends and worst case; his life. Assisted by his best friend Emil and his father, Oliver tries to continue life as it was before the diagnosis. However, Oliver soon finds out how challenging it can be to stay cheerful and keep high hopes for a disease-free future. Oliver's fear and frustration increases while life goes on outside the walls of the hospital.
---
Cut off from the glitz and glamour of Palm Springs and in the shadow of 60-foot Tamarisk trees, lay the historically Black Lawrence Crossley neighborhood. Planted to line the 14th fairway of a City-owned golf course, the trees have become the focal point of frustration and animosity for some local residents, who see the trees as an enduring symbol of redlining. For decades, residents have been forced to put up with the trees, which are so invasive, they have been officially categorized as a pest by the U.S. Department of Agriculture. Until now— when an unlikely activist and recent White transplant, fights the City for the trees' removal—but is his mission as altruistic as it seems?
---