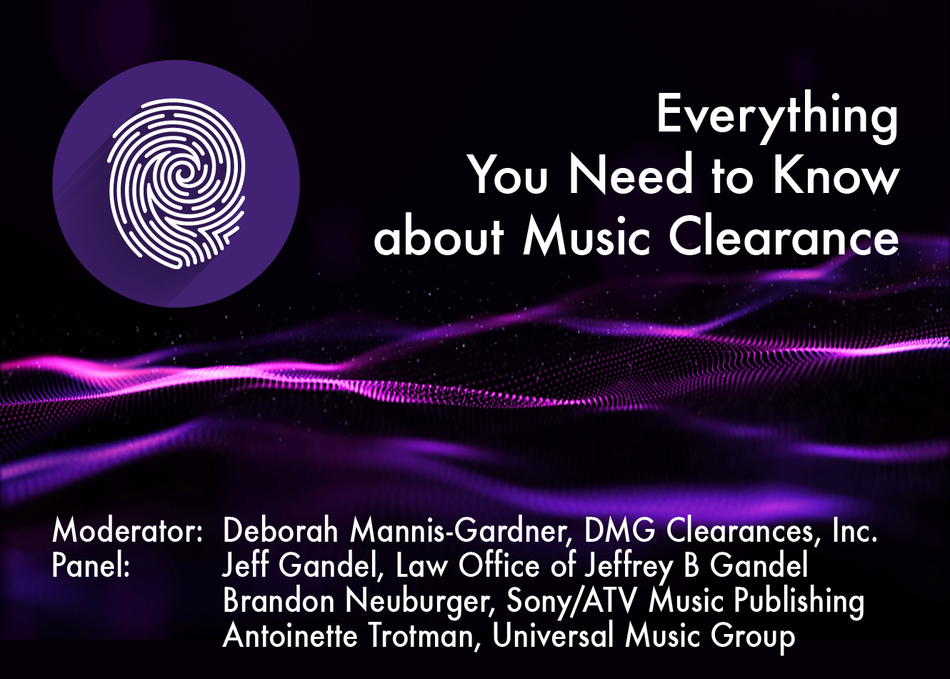 Advance RSVP is available to Primary Entry badge types only. Registrants who sign up online must check-in 15 minutes before the session start time to guarantee their spot. Walk-ups accepted on a first come, first served basis, and will begin 10 minutes before the start of each session.
Music clearance is becoming an increasingly important subject in the music industry and beyond. With more and more TV shows and films looking for quality syncs, brands seeking to establish a sonic brand, music producers leaning on sampling to create hip-hop beats, and artists hoping to supplement their income with sync revenue, it is more crucial than ever to understand how the process of clearing a song or sample works.
This panel will feature experts from each step of the process who will walk attendees through a typical clearance, revealing prime tips on sync negotiations, navigating the legal aspects of music clearance, how sampling and sync clearances differ, and much more.