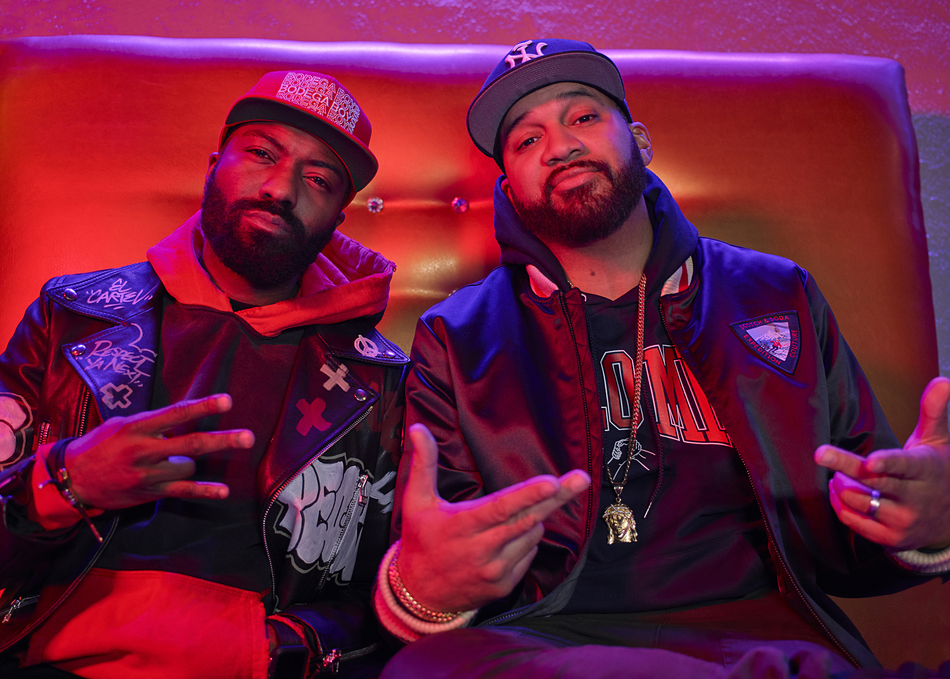 Desus Nice and The Kid Mero are multitalented comedians, writers, podcasters, and now authors who currently co-host Showtime's first-ever late-night talk show, Desus & Mero, as well as the long-running Bodega Boys podcast.
Their bond was forged in the early days of Twitter, where the Bronx natives and former schoolmates reconnected and shared an affinity for complaining about their day jobs, coupled with funny pop culture commentary. This led to stints on Complex and MTV, the start of their hit podcast Bodega Boys, and a critically acclaimed daily late-night show on Viceland.
In early 2019, the duo brought their skills to Showtime, premiering their new late-night show, Desus & Mero. Twice weekly, they offer their hilarious takes on the latest news and sit down with an all-star line-up of guests that span the cultural landscape, infusing the format with their signature brand of kinetic comedy.
They will release a life advice book, God-Level Knowledge Darts: Life Lessons from the Bronx, through Random House on April 14, 2020.