Democracy after Trump: A Look Ahead with the Founders of the Indivisible Movement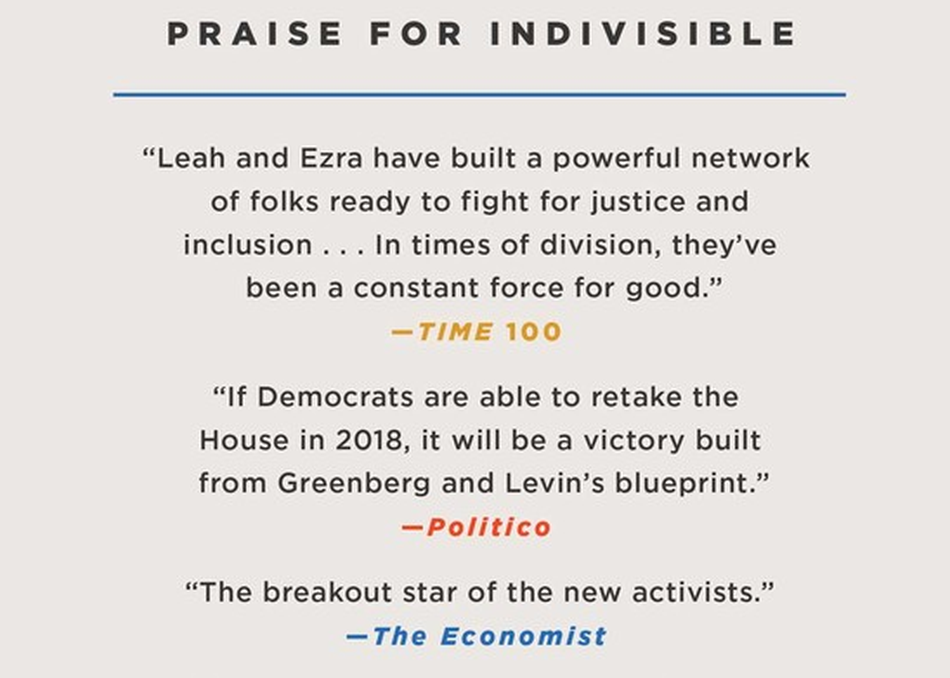 Shortly after Trump's election, two (married!) outraged former congressional staffers wrote a tactical guide to resisting the Trump agenda. This Google Doc, entitled "Indivisible," went viral, sparking the creation of thousands of local Indivisible groups in red, blue and purple states and mobilizing millions of people. From crowding town halls and killing TrumpCare to building the Blue Wave, Indivisibles have powered the fight against Trump—and pushed the limits of what was politically possible.
Leah Greenberg and Ezra Levin, co-executive directors of the Indivisible Project, will share lessons from the last three years and discuss what's next in the fight for the future of American democracy. As they write in We Are Indivisible: A Blueprint for Democracy After Trump, the next few years will determine whether we have a truly inclusive democracy, or something else—a continued descent into racist authoritarianism.
Primary Entry: Music Badge, Platinum Badge, Film Badge, Interactive Badge
Level: Advanced