Love and Intimacy in a Robotic Age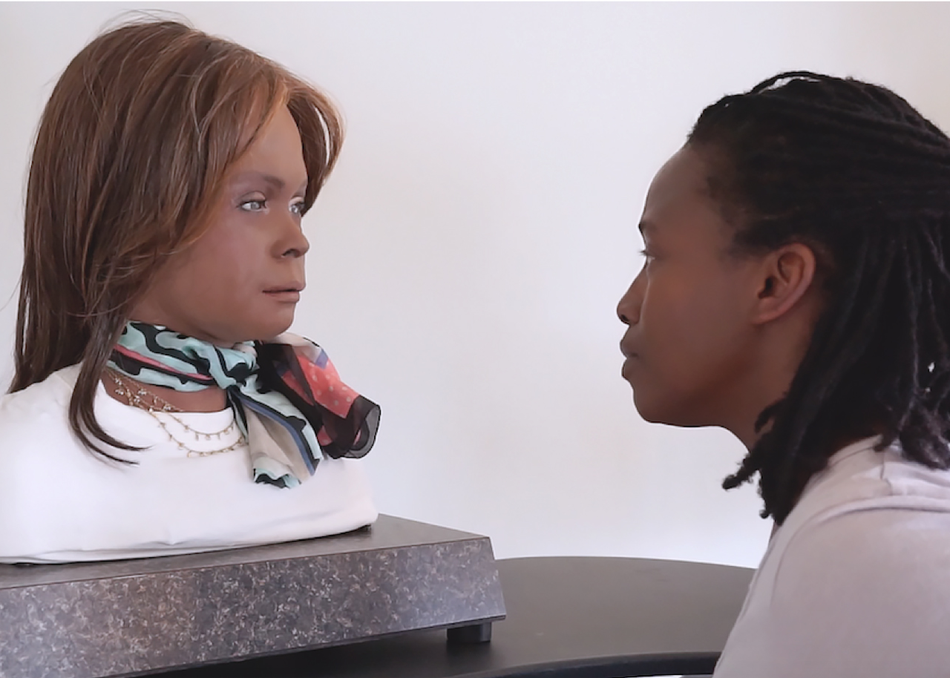 Love has become both a commodity and an uncertainty in our digital age. Many of us share intimacy with robots daily (smartphones are robots) and use algorithms to find a partner. Tech has changed our understanding of love and intimacy dramatically: what are the gains and the losses?
Artist Stephanie Dinkins explores mutual friendship and love between humans and robots through conversations with Bina48. She researches how relationships are changing and how robots and humans might learn from each other as possible companions. Ine Gevers, researcher and artistic director of ROBOT LOVE, will interview her to discuss responsive love, ethics and symmetry in our search for companionship, and the possibility that in the future not humans, but machines, might become the experts of love.
Primary Entry: Music Badge, Platinum Badge, Film Badge, Interactive Badge
Level: Advanced