SXSW Art Program Presents The Fair Grounds: Bumper Ballet by DROPSTUFF MEDIA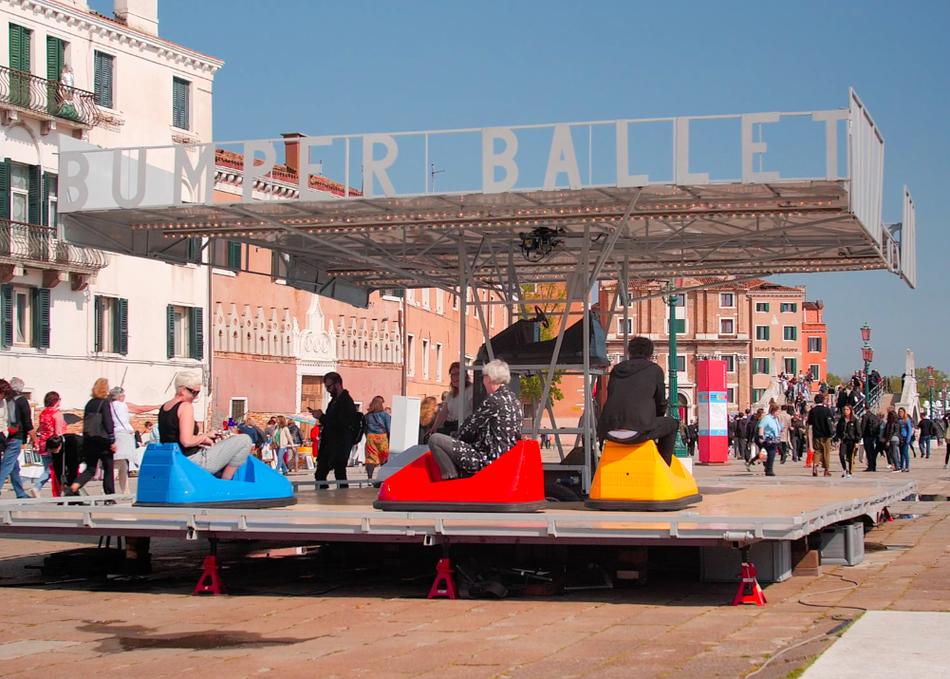 credit: The Fair Grounds: Bumper Ballet by DROPSTUFF MEDIA
Bumper Ballet is a new media art installation consisting of the world's first self-driving bumper cars. Any visitor can get a ticket, hop in and take the cars for a ride. Initially the bumper cars function as normal, but after a few minutes the system takes over and the steering wheel no longer works. From that point on, the cars perform a dance: a bumper car ballet.
Bumper Ballet playfully tackles the social implications of emerging autonomous technology. Visitors become a subject to the cars and experience first hand what it means to lose control when a computer takes over.
Bumper Ballet is the latest instalment of The Fair Grounds, a project consisting of multiple independent installations where traditional amusement rides have been updated with new artistic and social narratives. The result is a truly new fairground, where every ride has been modified or enhanced and tells a surprising story in the public space: folk culture meets high tech and high art!
By combining these worlds, The Fair Grounds creates a broader, more inclusive artistic place where one's own experience is key: to see, touch, hear, taste and experience it for yourself.
The presentation of 'Bumper Ballet' in the SXSW Art Program 2020 is supported by the Creative Industries Fund The Netherlands.
Primary Entry: Music Badge, Platinum Badge, Artist Wristband, Film Badge, Interactive Badge