SXSW Art Program Presents Grow Your Own Cloud - The Data Garden by Cyrus Clarke, Monika Seyfried, Jeff Nivala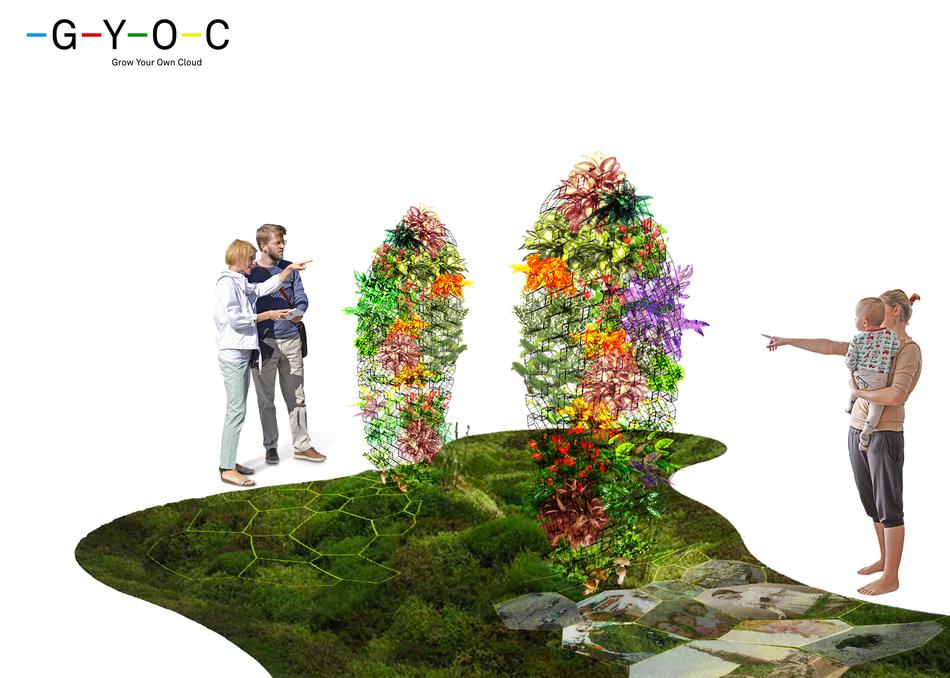 credit: Grow Your Own Cloud - The Data Garden by Cyrus Clarke, Monika Seyfried, Jeff Nivala
Grow Your Own Cloud (GYOC) reimagines the cloud by storing data nature's way - in the DNA of plants. The initiative seeks to create a new type of cloud, one that is organic, rather than silicon, and which emits oxygen rather than CO2.
The installation is a contemporary Data Garden, featuring plants encoded with data and tools for the audience to experiment with decoding, to reveal hidden messages. This involves state of the art DNA data science, a technology which has the potential to store all of the world's data in just 1 kg of DNA.
Working with nature to alleviate the threat of 'data warming', GYOC invites visitors to experience a new materiality around data, and explore a world in which data is an accessible public resource that is shareable within communities.
The installation is a collaboration between the artists Cyrus Clarke (UK) and Monika Seyfried (PL) and scientist Jeff Nivala (US), supported by Unlisted Projects (US), The Museum of Human Achievement (US), Danish Arts in Austin, Roskilde Festival (DK) and Catch (DK).
Primary Entry: Music Badge, Platinum Badge, Artist Wristband, Film Badge, Interactive Badge