SXSW Innovation Awards Ceremony Presented by Sprinklr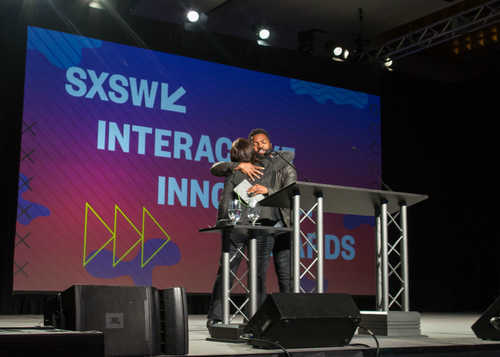 credit: Christina Pradhan
The 23rd annual SXSW Innovation Awards Ceremony (presented by Sprinklr) celebrates some of the most cutting-edge technologies and designs at SXSW.
Join this year's host Chris Denson of Innovation Crush, for a full evening of fun, food, drinks, and entertainment by Cirque du Soleil, as we acknowledge the stellar group of finalists and announce the winners for each category!
Finalists from each of the 13 categories demonstrate their projects for SXSW attendees and a panel of expert judges at the SXSW Innovation Awards Finalist Showcase on Saturday, March 14.
The winners of each category are announced during the Innovation Awards Ceremony on the evening of Monday, March 16 along with the Best in Show Award and the Peoples Choice Award. At the ceremony, we also take a moment to honor the winners of other SXSW competitions and the 2020 SXSW Hall of Fame honoree.
Primary Entry: Music Badge, Platinum Badge, Film Badge, Interactive Badge