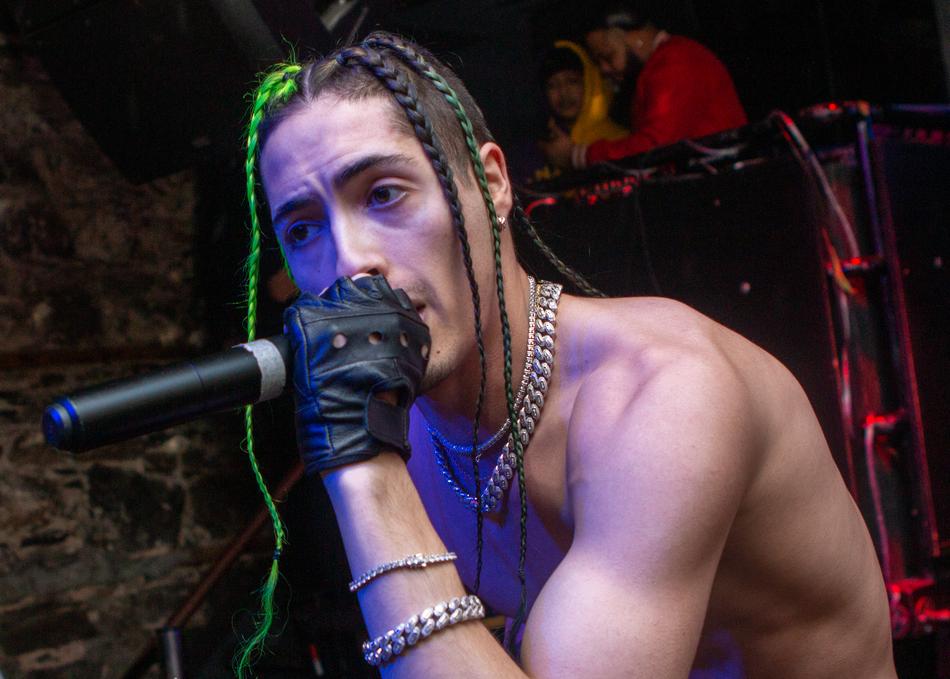 credit: Michael Christopher
Young and Up-And-Coming are Just a Few Ingredients for Success that New York Hip-Hop Talent Migs718 Embraces as He Rides the Wave off the Release of His Newest Single, "Sharks" that Dropped Feb 6 Following Several Successful Performances, Awards and Interviews.
"Right now I am working on singles. Single after single. Every single song is going to sound like me but they are going to be completely different types of energy," explains Migs718 in an interview with Bay Area's Innovator510's Dash Radio Show. Migs718 shares that music business success is not based on how many followers you have but actual fans who pay attention to your music and vibe with you and support. As Migs718 gets ready for the 2020 festival season he is reminded of his previous accomplishments with over 60 nationwide and international performances that he accomplished in '19. These events include headlining at the Pepsi Stage at LexiFest in Lexington, KY, performing for over 5000 people in the middle of Times Square NYC, and a SXSW performance for HOT97 Hip-Hop Stage which has led Migs718 to become an Official Artist for SXSW 2020.
Primary Entry: Music Badge, Platinum Badge
Secondary Entry: Music Festival Wristband, Artist Wristband, Film Badge, Interactive Badge
From: Staten Island, NY
Subgenre: Trap