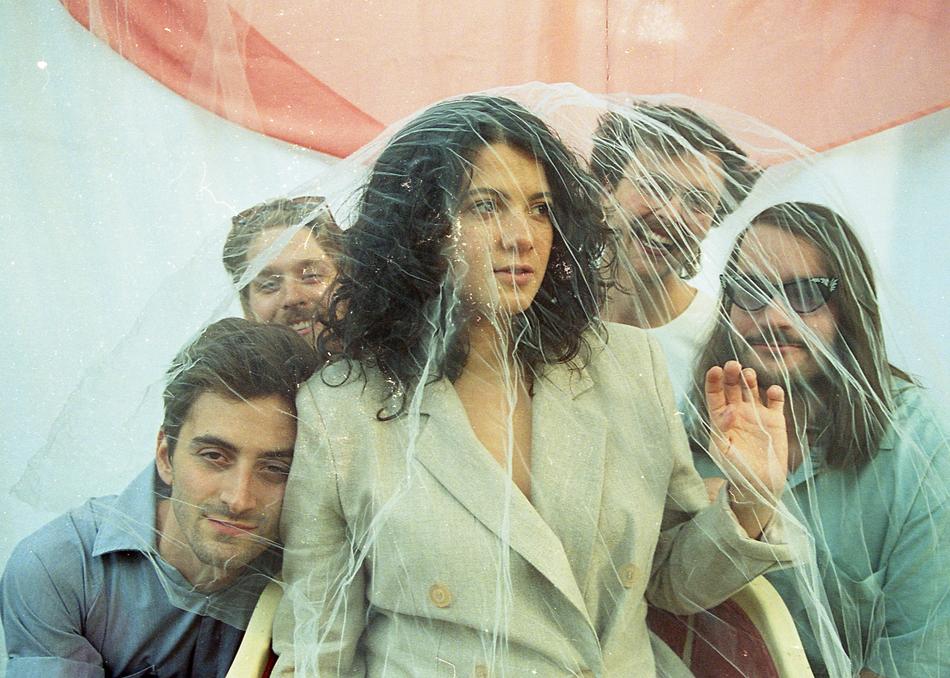 credit: Kindle Kreis (@kittykinn)
Sasha is not a "me," or "I," or singular "they." Sasha is the lush-yet-delicate collective of talent personified by Sarah Addi, John Bergin, Billy Hickey, Alex Whitelaw, and Tim Zoidis. A lifetime in Massachusetts and college graduation called for a relocation. After taking a full trip around the States and trying-on nearly a dozen cities, the quintet chose Austin as their new home, bringing with them other known projects including Amherst's Spirit Ghost and Calico Blue.

If you organize your records by sound, Sasha and the Valentines fit warmly between Mazzy Star and La Luz. Melding experiences ranging from scholar parents to childhood friendships to being a first-generation American, the richly unique backgrounds of each member influence and create a surf, synthpop sound that brilliantly weaves Addi's floating, ethereal vocals into the mix as an added texture; a sound sometimes waxing nostalgic, but always dense with fresh originality.

Sasha and the Valentines released the EP Green in May 2019.
-Taylor Wallace, Host/Producer, KUTX 98.9
Artist is seeking the following professional connections: Label, Management, Distribution - US, Booking Agent - US
Subgenre: Dream Pop
From: Austin, TX