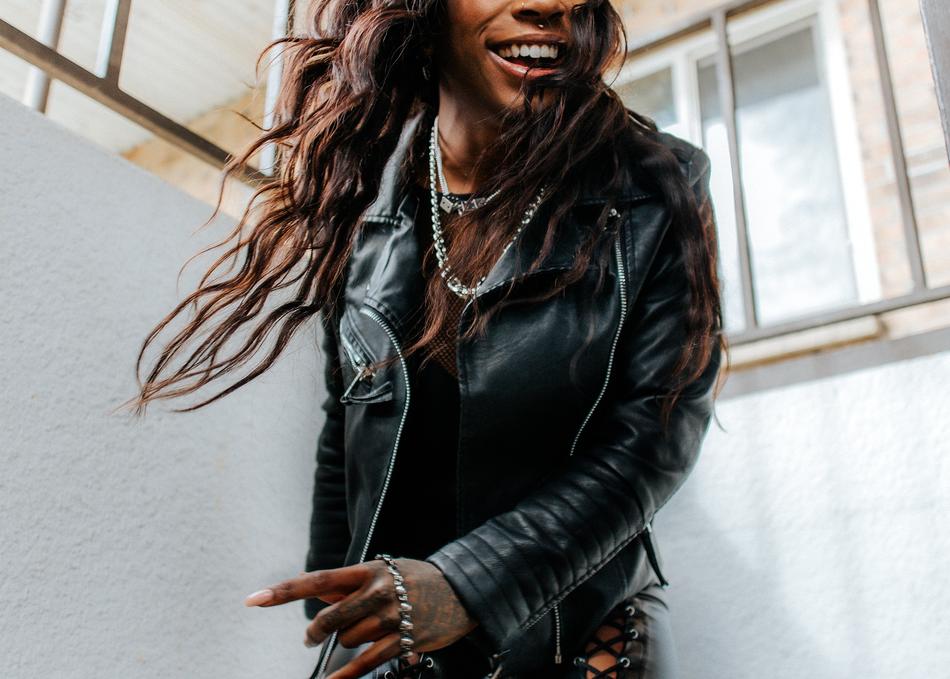 credit: Jennifer Thomas (@damerogue)
TeZAtalks makes music from the depths of her soul. Reaching into her traumas, she pulls the
heaviest of emotional experiences and turns them into therapeutic melodies that she delivers
with a powerful voice that hits deep within the chest. TeZA uses the raw energy from the
turmoils of her life to create a dynamic stage performance featuring choreography and a live
band that amplify the emotions she pours into her microphone.
After moving to Seattle from Oahu, she started to pursue her artistic passions, birthing the
TeZAtalks persona.
Her drive and determination has connected her to fans across the globe,
amassing millions of streams along the way, landing her on the radar of major platforms like
Sofar Sounds and KEXP, who invited her to perform in-studio with them.
Through her music,
TeZA continues to build the bridge between the Pacific Northwest and the rest of the world. She
was the first PNW artist to win Afropunk's battle of the bands in 2019, performing on stage along
with big name artists like Earthgang, FKA Twigs, and FEVER 333.
Has yet to release an album
Many levels to talent.
For the cause, Tezatalks was born out of the Seattle music scene by way of Oahu.
Subgenre: Alternative
From: Seattle, WA