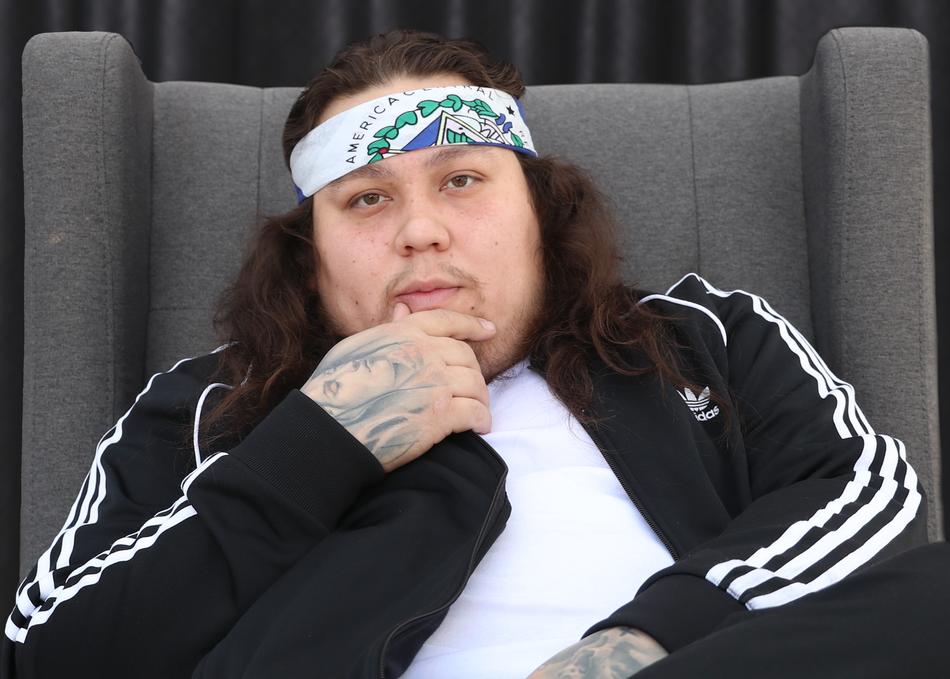 Ratchetón - Gorditas
Returning to SXSW for his second year, bilingual Salvadoran artist RATCHETÓN first hit the Latin music scene with his 2018 single "Que Lo Que," racking up over 370,000 streams and jumpstarting a growing fan base. The melodic hook floats over a tropical trap beat by multi-platinum producer FKi 1st (Post Malone, Travis Scott, A.CHAL) and Isvir Beats. This past year he has been collaborating with artists like Fenix (Shoreline Mafia), Cuco, Thomasa de Real, Robot, Lil Mexico, Principe Q, Feefa, & more. Gaining attention from Remezcla, World Latin Star, Noisey, Uforia, and MiTu, he brings a fresh sound and personality that makes him stand out from the crowd.
RATCHETÓN was born in South Central Los Angeles and raised in East Hollywood around a mixture of cultures and musical influences. Playing in bands growing up and then becoming involved in skateboarding culture, he always had an ear for music and an eye for visuals.
He has performed at clubs, venues, & festivals across the US including The Roxy, Tropicália Fest, and Gasolina Live. He was also featured at Univision's Uforia Music Showcase in Houston, TX as well as events for Diamond Supply Co., Jameson, and Mad Decent's "Good Gas."
Subgenre: Reggaeton
From: Los Angeles, CA