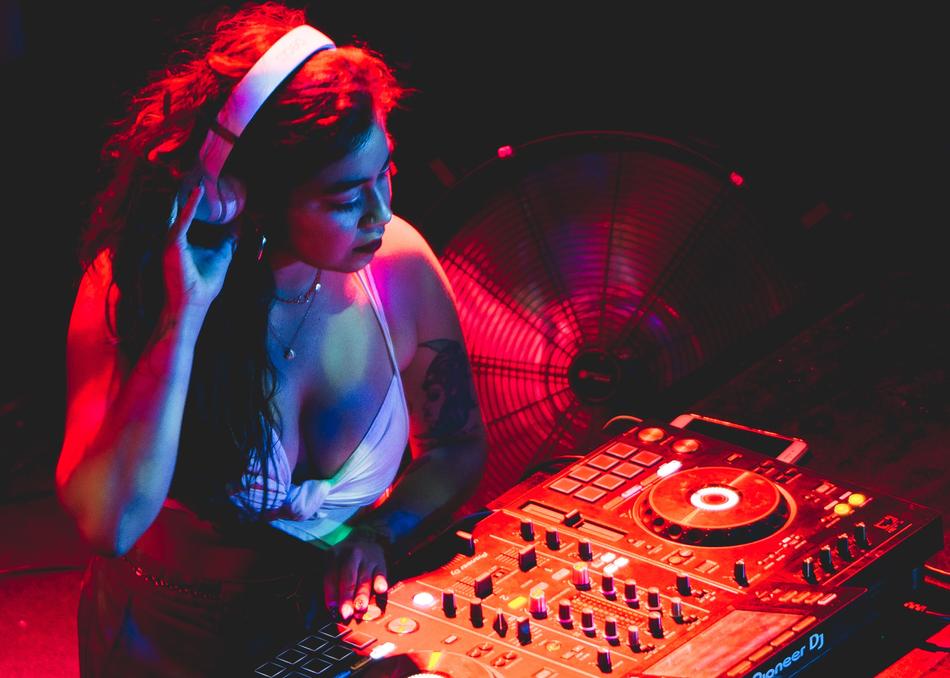 credit: Josef Pierre (portraitsxpierre)
Possessing vast knowledge and a relentless curiosity for music, performance, and cultura, Texas based DJ, Leslie Lozano, aka Ella Ella, has been making waves since her DJ debut in 2017. Whether she is playing a crowded DJ set or making music for your headphones, Ella Ella creates and curates to take up space. Growing up along the border in the Rio Grande Valley, she always heard parts of who she was in music. Ella Ella finds inspo in the sounds of a güira in bachata & cumbias, 808s in hip-hop, and synth in house music. Her goal within music has always been for those ni de aquí/ni de allá to hear, feel, and see, all of their parts beautifully meshed together.
Ella Ella has recently performed at ACL Festival, Stubbs Indoors, Sonora Festival, the Austins 36th Annual Viva La Vida Parade & Festival, and the OUTWOD X Lululemon Big Gay Field Day to name a few. This past winter she worked as the Sound Designer & Dance Choreographer for stage reading, "Fly Girl" written by Christine Hoang.
When she's not DJing festivals and events, or performing with local R&B and Hip Hop talent, you can find her dancing and acting on stage.
Artist is seeking the following professional connections: Management, Brand Partnership
Subgenre: Hip-Hop / Rap
From: Austin, TX