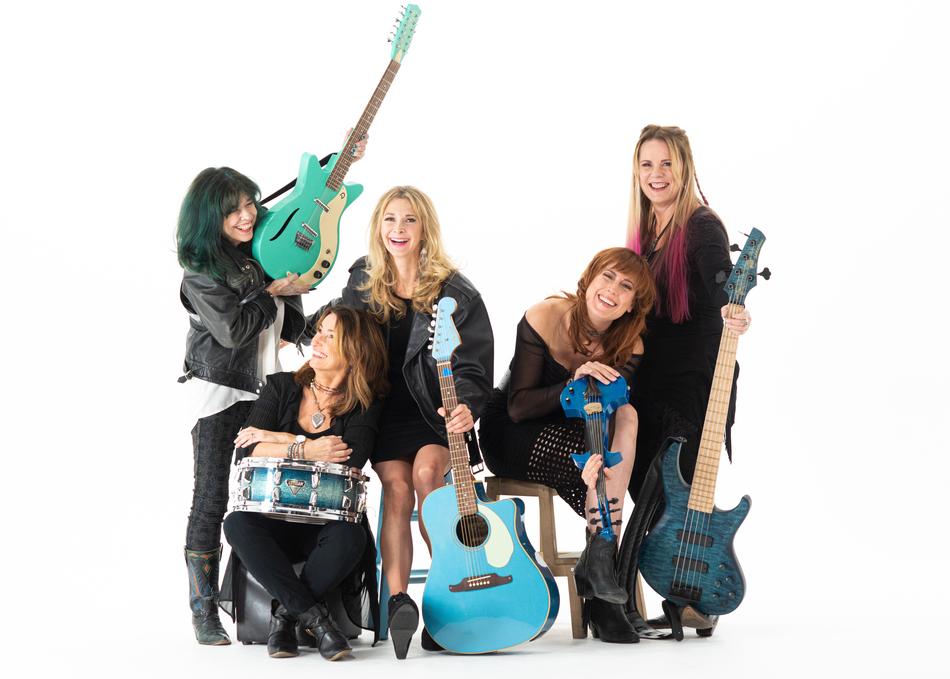 Mustangs of the West - How Blue
Southern California-based Mustangs of the West will release their debut album, TIME, on March 27, 2020 via Blue Élan Records.

An album more than 30 years in the making, TIME is a story about five women redefining Americana-infused country rock. TIME was produced by esteemed Canadian record producer/engineer Mark Howard (Bob Dylan, Lucinda Williams, Willie Nelson, Emmylou Harris) at the iconic Henson Recording Studios (formerly the historic A&M Records studios).
Featuring strong three and four-part vocal harmonies, the chemistry of the voices and instruments creates a powerful sound that is Mustangs of the West; drawing on both country and rock influences. The nine original and three cover tunes on TIME perfectly blends the Americana, California-country and rock influences of each of the band members to create a sound that is modern yet classic. First single "How Blue" pulls from the groups Americana side with Aubrey Richmond's violin intertwined with beautiful acoustic guitars, framing Spring's angelic vocals. Current single "I Blame Love", showcases a Blues-centered vibe, allowing for Richmond's darkly rich, lead vocals to wash over the listener.
Artist is seeking the following professional connections: Management, Booking Agent - US
Subgenre: Singer-Songwriter
From: Los Angeles, CA