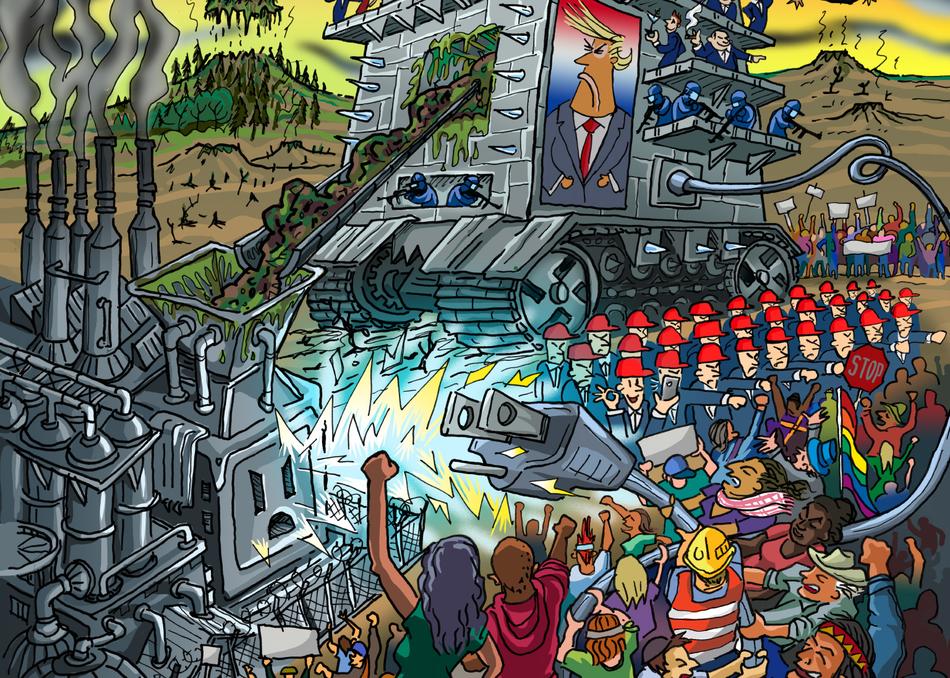 Free Radicals - White Power Outage Collage
Now on its 22nd year, Free Radicals is equally comfortable performing in clubs, street protests, punk rock house-parties, art openings, weddings, funerals, and breakdance competitions. The horn-driven instrumental dance band with a commitment to peace and justice, is the 13 time winner for "Best Jazz" in the Houston Press Music Awards.
In 1998, Free Radicals' first CD "The Rising Tide Sinks All" warned against the next Iraq war four years before it started. A decade later, Pakistan's leading English newspaper, Dawn, called the CD "a premonition waiting to become true." In 2012, Free Radicals' fourth CD "The Freedom Fence" warned against border walls four years before Trump made them a cornerstone of his campaign for president. In 2017, the Free Radicals' Outside the Comfort Zone warned against anti-immigrant b.s. and American apartheid as Trump took power. Now, Free Radicals White Power Outage will present 23 poets, rappers, singers, and spoken word artists in several languages slamming, critiquing, denouncing, and mocking white supremacy in a way that only Free Radicals could do it.

Artist is seeking the following professional connections: Distribution - US, Distribution - UK/Europe, Distribution - Worldwide, Sync/Music Supervisors
Subgenre: Jazz
From: Houston, TX