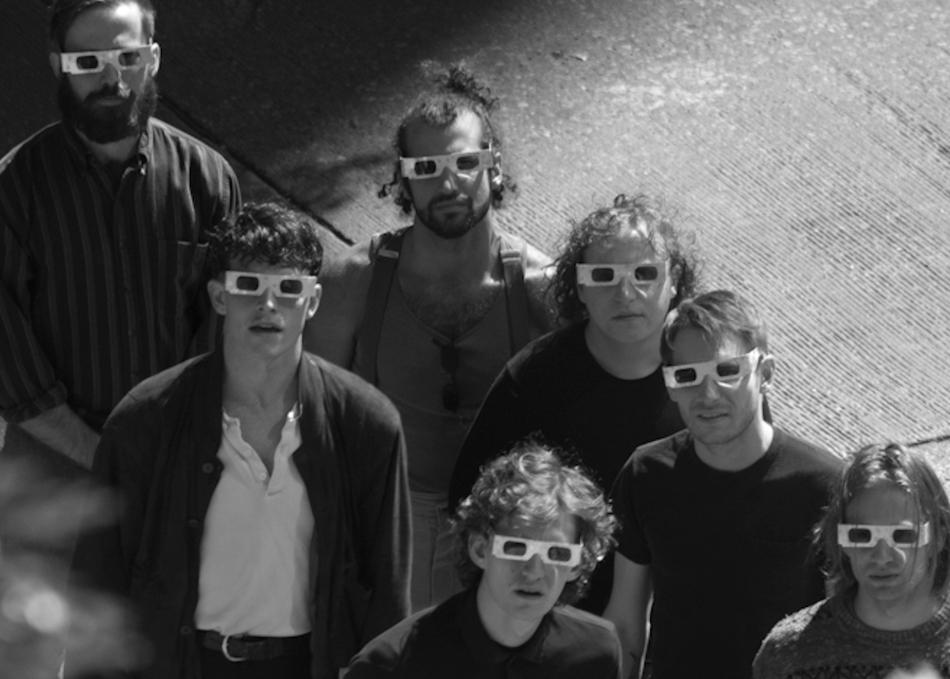 Blood - Primitive Priest
Blood is a band based in Austin, Texas whose beginnings can be traced to lead singer Tim O'Brien's Hyde Park bedroom. After years of performing poetry and singing in experimental projects, Tim took to the bedroom with the sole intention of making a tape for his best friend. Following several lineup changes throughout 2017 and the bulk of 2018, the current core consists of craigslist finds Caleb Parker(Keyboardist) and Tyler Wolff(Drummer), brothers Julian and Benjamin McCamman-McGinnis(Guitars), Austin music mainstay Nino Soberon (Bass), and Connecticuter Zachary Mallet (Trumpet). Beginning in late 2018, the current iteration of Blood has become a constant in the bijou punk scene of the southern music capital.
The seven-piece has spent the bulk of the last year touring and recording their forthcoming debut EP while riding the coattails of their 2019 single Intro/Primitive Priest. Considered a must see live act by Austin music goers, Blood consistently shirks genre while at all times operating in a state of unshakable urgency. The band considers themselves to be one of many telling the drawn out, ultimately lonely, sad story of pop music in an ending world.
Artist is seeking the following professional connections: Label, Management, Distribution - US, Distribution - UK/Europe, Distribution - Worldwide, Other Artists to Tour With, Booking Agent - US, Booking Agent - UK/Europe, Booking Agent - Worldwide, PR/Publicity Agency, Publishing
Subgenre: Jazz
From: Austin, TX